On June 1st, 2023, the summer transfer window opened for the top football leagues, with English fans set to wait until the 14th: international deals are permitted until then in the Premier League. This summer promises to be a real "hot" time for football clubs.
All attention will be focused on the fate of Lionel Messi, young child prodigy Jude Billingham, Serie A top scorer Victor Osimhen and other leaders of world football. We have analyzed possible transfers and are ready to talk about what awaits the football world this summer.
After the Champions League final on June 10th, however, transfers would be the only thing to make heads turn for football fans until August. To make it more fun, anyone can bet today on their favorite player to move to another club, even using a mobile phone.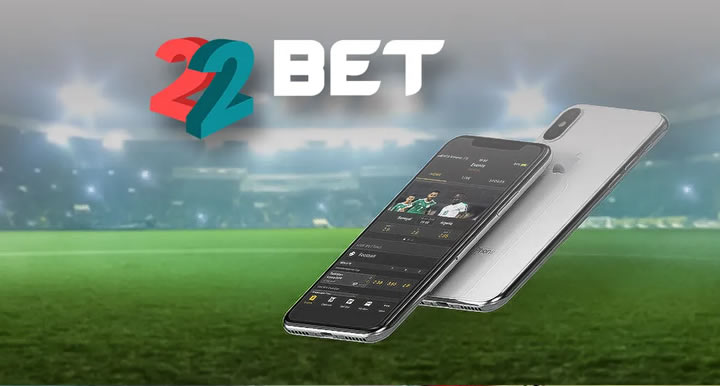 The 22Bet is one of the biggest and most reliable bookmakers in this category. You can read about the bookmaker, download a mobile application here 22Bet App, as well as get acquainted with its functionality.
Lionel Messi. Paris Saint-Germain – Barcelona
Paris Saint-Germain striker Lionel Messi's contract with the club ends in June 2023.
Lionel Messi is perhaps one of the most legendary footballers in the history of football. He has long been part of the history of Barcelona, where he spent more than 20 years of his career and became one of the best players in the history of the club and world football.
However, after disputes with the club's management, Messi left Barcelona in the summer of 2021 and moved to PSG.
Negotiations between PSG and Lionel to extend the contract did not succeed: the parties cannot agree on a salary. Lionel and Barcelona president Joan Laporta have not spoken about the move, but it is clear that Barcelona and Messi want to meet each other halfway.
An excellent relationship with Barcelona head coach Xavi also raises doubts that Messi will stay in Paris. Xavi regularly communicates with Messi. He says he will use him as one of two defensive midfielders, which Lionel does for Argentina.
Victor Osimhen. Napoli – Manchester United
The Red Devils are seriously targeting Napoli striker Victor Osimhen.
In the winter, Manchester United announced the transfer of Burnley striker Wout Weghorst on loan.
Manchester United may have brought in Weghorst to fill a gap before the end of the season, but the next phase of the Erik Ten Hag era can't take shape until he has a permanent response to a key position as a striker.
Osimhen has the potential to be that kind of player.
The club can pay 150 million euros, which will be a record purchase in the history of Manchester United. Victor Osimhen is the top scorer in Serie A. Victor is valued at 100 million euros. In 2020, he moved from Lille to Napoli for 75 million euros.
Jude Bellingham. Borussia Dortmund – Real Madrid
Borussia Dortmund midfielder Jude Bellingham is close to joining Real Madrid in the summer of 2023. The Borussia Dortmund midfielder is having a fantastic season so far, scoring 10 goals and providing four assists for his club.
He also joined the England squad during the 2022 World Cup in Qatar, scoring a goal and providing an assist, quickly settling into midfield for Gareth Southgate's team. Bellingham's versatility makes him the most sought-after midfielder in the world.
From a sporting point of view, the Real Madrid project looks great for Jude.
Real Madrid is stable, always in the fight for the title in La Liga, plus constantly participating in the Champions League. Jude is valued at 120 million euros. It may well be the most expensive midfielder transfer in history.
Yoshko Guardiol. RB Leipzig – Chelsea
Few players have entered the elite scene like Joshko Guardiol at Qatar 2022.
The central defender of RB Leipzig had an amazing tournament, demonstrating his best qualities to everyone. He has great possession of the ball, loves physical combat, and works with great energy on the back line. He recently turned 21 and is on the cusp of a big move.
Guardiola's next destination seemed to be Chelsea for a long time.
However, Stamford Bridge recently waived a £97m buyout, opting for the cheaper Benoit Badiashile. Chelsea has aging players like Thiago Silva and Cesar Azpilicueta to think about in the long term, so it's likely that their interest in Guardiol will rekindle.
Harry Kane. Tottenham Hotspur – Bayern
Bayern Munich is preparing for the summer transfer of Harry Kane. Harry Kane is one of the best forwards in the world of football and his possible move to Bayern Munich in the summer of 2023 has several reasons.
Firstly, Bayern has always been known for its transfer policy ambitions and aims to strengthen its position in world football. Harry's contract with Tottenham ends in the summer of 2024. Tottenham is ready to consider offers so as not to lose him for free.
In addition, signing Kane could improve Bayern's attacking game. Sadio Mane, who was bought by Bayern from Liverpool in the summer, could not show himself at the Munich club.
Secondly, Kane is an experienced and leadership player, which can help improve the level of the team as a whole. Garry is very stable, since the 2014/2015 season he has scored more than 20 goals per season.
Thirdly, Bayern can offer Kane a higher salary than his current club Tottenham, and most importantly, the opportunity to win titles in both national and international tournaments.
Harry Kane is valued at 90 million euros. Bayern is ready to allocate 100 million euros for the purchase of the striker.
All in all, the summer of 2023 promises to be an exciting one for world football, with many transfer sagas and reshuffles.