No matter what the sport, everyone loves rooting for the underdog. And in the NFL there certainly have been a few over the years. There's excitement around the idea of an underdog — like a film script, it's always an adrenaline-fuelled watch if they achieve glory against the odds. And with literal betting odds, there's a huge opportunity to get some real value for placing your vote for those who haven't been winning big. It's easy to bet for the popular teams that have had great success over the years. But putting faith in an underdog team – and watching them win – makes the game that much more exciting.
But who are the underdog teams for the 2019-2020 season? We've outlined the top underdog teams to look out for.
Arizona Cardinals
Established back in 1898, the Arizona Cardinals are known for being oldest continuously run professional football teams in the United States. But their longstanding history hasn't always reflected in good game play. After having won the championship back in 1947, the team began a streak of many losing seasons and now at 72 consecutive seasons, currently holds the record for the longest active championship drought in North American sports. Another devastating blow came in 2012 when they became the first NFL franchise to lose a total of 700 games since the league was incepted.
But things might be changing. A fantastic offseason for the Cardinals and a year long transformation mean that the Cardinals have a realistic chance of winning the NFC West division over the coming months. They also acquired star wideout DeAndre Hopkins, with an incredible defensive line up with individuals like Isaiah Simmons, Jordan Phillips, Devon Kennard and De'Vondre Campbell. It's one of best rosters the Cardinals have had in ages, and they'll definitely be an underdog to watch if you're betting online over the next year.
Miami Dolphins
The Dolphins have had a mixed history over the years. With its first Super Bowl in Suber Bowl VI, they lost to the Dallas Cowboys at 24-3. They completed a perfect season the following year, with a Super Bowl win to finish it. They were also the first team in the league to appear in three consecutive Super Bowls. But they've flown under the radar and had some losing streaks too. And many of the nation's experts aren't convinced that the Dolphins have enough in them to produce some big wins this year, with ESPN projecting them to finish 6-10 and last in the AFC East.
But they've got a young team with a lot of potential — looking to play hard and show their stuff. And the Dolphins are known for making some big comebacks. Embrace their role as underdog and they might have a shot at some big wins.
Jacksonville Jaguars
An expansion team like the Carolina Panthers, the Jacksonville Jaguars began game play during the 1995 NFL season. Under head coach Tom Coughlin they had some successes, with success in 1996 as they won six of their last seven games of the season. In their first ever playoff game they beat the Buffalo Bills (despite being underdogs) 30-27. Soon after they beat the Denver Broncos, one of the best teams in the AFC. For several more years it looked like the Jaguars were really making a name for themselves. But with Tom Coughlin leaving and Jack Del Rio as his replacement, things began to change. There was new hope in 2009 with the acquisition of their first ever manager, Gene Smith, but with attendance plummeting in the stands, morality was low.
Since 2011, the Jaguars have lost season after season (with one win in 2017). But with new talent (and fan following) with the likes of Gardner Minshew there may still be hope. Their first pick of the 2020 NFL Draft includes cornerback C.J. Henderson and outside linebacker K'Lavon Chaisson. And putting betting odds on a heavy underdog team, would make for an exciting win.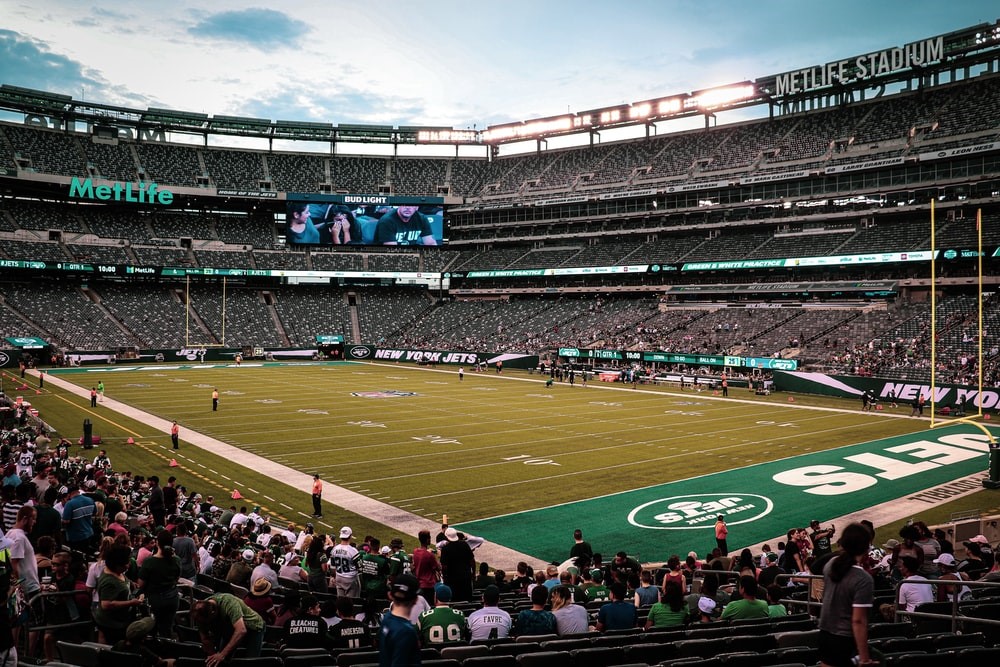 Cleveland Browns
The Browns are another team that's really struggled to find their footing over the years. Since 199 they've had only two winning seasons during 2002 and 2007 as well as one play off appearance in 2002. They've also never won a play off and win only a third of their games in total. But there's some excitement in the air for the Browns — there's potential that in 2020 their luck might change thanks to so me key players in their midst.
On March 20 2020 the team signed Jack Conklin in a three-year, $42 million contract deal. With his professional career with the Tennessee Titans, Conklin returned from an ACL surgery in 2019 and started all 16 games for them, helping them on their journey to win massive upset wins over the Baltimore Ravens and the New England Patriots. Defensive-end player Olivier Vernon was acquired back in 2019, having played with the Miami Dolphins and New York Giants. He's currently had a contract restructuring which means he'll be with the Browns for the long haul. And then there's the talent of left guard player Joel Bitonio, who has the 13th best grade in the league since 2016 and will be there to support the Browns offensive line.