If you want to become a successful SEO expert, then you need to understand that there is not any magic that can rank your website on the first page of search engines. The popular search engines like Google, Yahoo, and Bing, etc. have the complex algorithms and rules. To get the top rankings, you need to work hard to convince them that your website deserves to be at the top. Well, it is not an overnight phenomenon as it requires time and efforts. If you are looking for the SEO Guide for the beginners, then you are at the right place. So let's get started.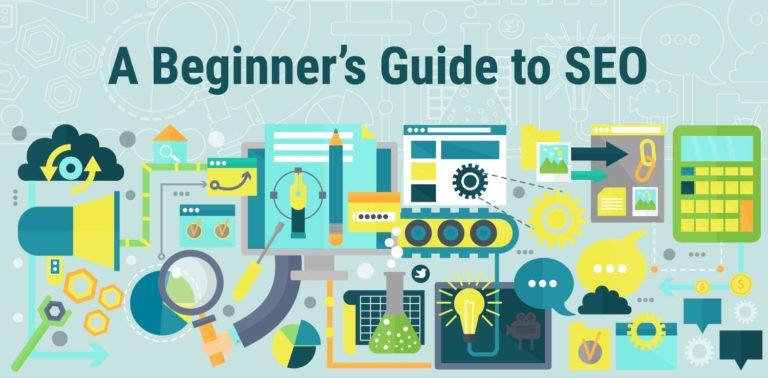 Seo For The Beginners:
As a beginner to the search engine optimization, you need to understand the rules and principles provided by the search engines. The internet is floated with the tips and tricks to become a Seo expert, but most website owners get confused. They start thinking to quit the Seo or end up not getting good results.  It is needless to say that other numerous things help you to get better rankings in the search engines. But here we are providing the basic SEO Guide for the beginners:
Select One Keyword To Focus On:
When you start the search engine optimization, you start from the keyword research. If you do not start with the keywords, then you will be relying on luck as you do not know what people are searching for. So select one keyword to focus on and avoid the mistake of optimizing the irrelevant keyword.
In the next step, you should research your competition. It is quite obvious that you would not be alone in a niche. There may be many people who will be working on the same keyword, so it is essential to know your competition. Go to the private browsing mode on your browser (you do not want to make Google use your past search to influence what you see). You will see the results of your search on Google page, excluding the ads the other results are your competition. Well, it is not that difficult.
You may have heard the phrase that the content is the kind. Now it is the time to understand and implement this phrase in your search engine optimization. Now you know your competition so, create the content better than others. The content you post on the site must be amazing.
Put your keyword in the title of your page. The page title must be the one that could grab the attention immediately. If the title would be interesting and catchy, then the visitor will want to click on it.
Put The Keyword In The URL Of Your Site:
The Google determines what your site is about through the URL of your site. So use your keyword in the URL of your website.
In short, the Seo is the field that is gaining popularity day by day. So understand Seo and get started.
Refrence: seojackers.com