Rapid growth in technology has changed the style of selling goods & services. People buy things in just a few clicks. For that purpose, building a website with all-in-one facilities is in greater demand nowadays.
Starting a new website is not an easy task. Everyone is aware of how important it is to set up a tremendous online site to make your mark on the digital platform. The first and foremost step of starting an online site includes choosing perfect site-building platforms.
The most recommended and widely used open-source platform to design a site is WooCommerce. The WooCommerce software is the favorite choice of millions of website owners due to its flexibility, extraordinary features, convenient setup, and vast customization options.
WooCommerce functionalities like free installation, easy modulation, free plugins, a wide range of extensions, colorful themes, automatic tax calculation, multiple gateway options, and store management make it the best in all the competitors.
This article will give you knowledge about all the significant information to start a successful site through WooCommerce. To be a market leader you should have the know-how of what are things to consider while starting an e-commerce site at WooCommerce. Let's have look at all major points:
Decide What Product or Services You Want to Sell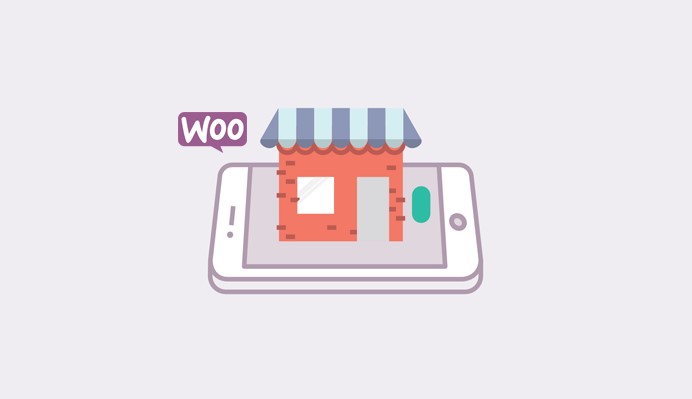 Starting an online store requires an understanding of what you want to sell as a business owner. Whether you are going to sell digital, physical, or virtual products? Decide the niche you want to offer to customers.
The core reason behind any successful business is recognizing the need and wants of your target audience. After getting a clear idea of what you want to sell launching a WooCommerce site is quick and easy.
Through WooCommerce's official site you can sell all kinds of products 24/7 without any restriction.
Knowledge about Market and Competitors
There is no fun without competition right? Every business faces some competitors. These competitors give the opportunity to learn about people's responses against your respective product. Always analyze what price they are offering?
Determine what other WooCommerce sites are using marketing strategies to attack more site traffic.
Keep in mind, sales of your brand would highly depend on the competitors in the market. Conduct in-depth market research to run your WooCommerce site page effectively. Have a keen awareness of the top trends going in the public?
Contact Best Web Hosting Company
To make your site visible on the internet getting support from a professional web hosting services providers should be the main goal. Look for the best web hosting team in your town that can fulfill your requirements according to your budget.
Analyze the strength and specialization of the web hosting service providers.
Web hosting specialties include:
Domain Registration
Centralized System
Secure Security System
Fast Loading Time
Budget-Friendly Price
Maintenance Service
Technical Support
High Bandwidth
Large Storage Capacity
Speedy Web Hardware, etc.
Choosing the right hosting services
There are many different types of hosting available online i.e., shared hosting, VPS, dedicated servers. Shared hosting is like using an online space that is shared with a number of people. On the other hand, VPS and Dedicated servers are totally yours. Not only this, the hardware also matters a lot. Our recommendation is to use SSD drive hosting as it is 30X faster than a traditional SATA drive or using cloud-based hosting.
Web Designing
Making an online store means having your outlet or office digitally. What will attract customers more? An online office that has no professionalism in color selection, theme selection, or poorly managed store where the customer has no idea where to go to find the required item or a store which has great design, things are aligned, theme colors are matching with business logo and site structure is carefully made. Ultimately, the second option is the best choice.
Many new startups make the mistake of hiring cheap website developers or fresh developers. They make a lot of mistakes that harm businesses in the long run. Always select the person/office with a good portfolio in building eCommerce sites.
Putting Best Plugins & Extensions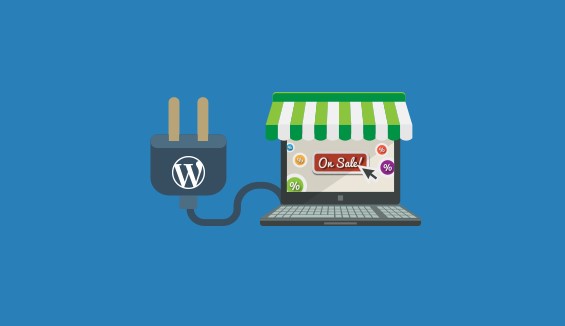 The customer's using experience relies on the plugins and extensions you upload on your e-commerce site page.
Around 93.7% of e-commerce stores at WordPress are using WooCommerce Plugins. There are thousands of free and paid plugins & extensions available on WooCommerce, with prices ranging from $0 to $200.
There are some top-notch free Woocommerce plugins like Woocommerce Custom fields, WooCommerce Checkout Field Editor, etc.
Some of the other WordPress plugins that can also be used in Woocommerce are product slider, optin monster, Constant Contact, Live Chat, WPML, menu bar chart, PW gift cards, product filters, etc.
There are some good plugins that come at a nominal price, like Woocommerce Product addons, which are used by thousands of people. WooCommerce subscriptions, bookings, memberships, and payment gateways are the most widely used extensions by millions of websites.
Customer Deals and Discounts
While starting a WooCommerce site never forget to plan the best discount deals for customers. People shop more when they are offered different discount packages and deals. Different discount deals boost the sales ratio.
Being creative in offers, discounts, and coupons also develops customer loyalty among people as it retains the maximum number of sales. Few discounts methods you must offer to your target audience are:
Cash Discount
Value-added offers
Percentage Discount
Product Bundling
Free Shipping
Customer buying rewards and points
There are multiple discount plugins available on WoCommerce like Mailchimp Discount, Pay Your Price, Signup Discount, Simple Bulk Discount, First Order Discount, Payment Gateway Discount, and Coupon Scratch Discount, etc.
Setting Store Management Plan
Managing an online store is a big hustle for many store owners. Store management involves inventory management, product management, and customer experience management, etc.  Smart store management, digital strategies, and store management tools would help you to handle the store effectively.
WooCommerce smart manager and ATUM inventory management plugins are the best tools to handle online stores. At the beginning of business when things seem too difficult to understand hiring professional store managers makes the stock handling well organized.
Choose a Flexible Payment Gateways
The important decision in setting up a new WooCommerce site is choosing a gateway that is the best match for site profitability. You cannot collect your sales payment without assigning powerful and multi-functional payment gateways.
These gateways act as a tunnel between the client and the brand in the online transaction process. WooCommerce includes extensions of several user-friendly payment gateways like PayPal, AmazonPay, Square, Stripe, Authorize.Net, SagePay, and eWay, etc.
Summing Up the Article
The above discussion shows that to start a WooCommerce site a business CEO must utilize a combination of multiple activities to achieve the objective of the e-commerce site.