A dust collector cartridge filter is required to remove all residual dust from multiple locations. The uses change based on the type, but the primary function of a dust collector cartridge filter is to remove dirt and debris. In addition, several construction locations, pharmaceuticals, pigments and paints, and so on, all these spaces necessitate the use of a dust collector.
The Necessity Of Using A Dust Collector Cartridge Filter
Cartridge dust collection systems, also known as cartridge filters, are the most popular technology used for industries with significant levels of pollutants and dust in the working environment.
In these industries, many operations are required to produce various items, resulting in dirt and toxins being dispersed in the atmosphere, making it highly polluted. A cartridge-style dust collecting system is a must-have device for these businesses.
Dust Collector Cartridge filters can now remove hazardous pollutants from the air and provide a cleaner working environment. In addition, such high-tech devices provide excellent performance by dramatically decreasing equipment downtime.
The greatest thing about such heavily loaded equipment is that they may be used continually in practically any industry's manufacturing units.
As ethical businesses, most business people are increasingly opting for cartridge-style dust catchers to eliminate contaminants and offer a healthy workplace. As a result, employees' health is critical for every industry because when their employees are healthy, they produce more, and integrity is never impacted.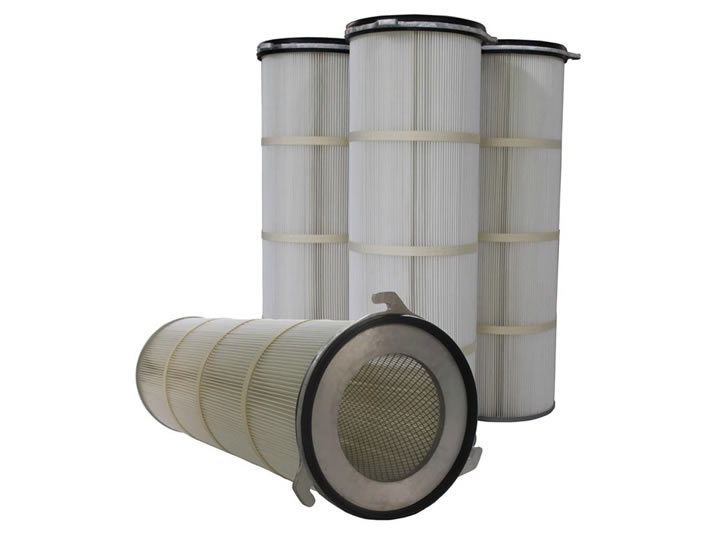 Types Of Dust Collector Cartridge Filters
The form and quantity of contaminated particles to be collected vary from industry to industry, so the dust collector cartridge filters have these types depending on the various applications:
Pulse pleated air filter cartridge
High-temperature filter cartridge
Gas turbine air intake filter cartridge
Shot blasting filter cartridge
Vacuum convey machine filer cartridge
Welding smoke filter cartridge
Tobacco industry filter cartridge
Spray booth filter cartridge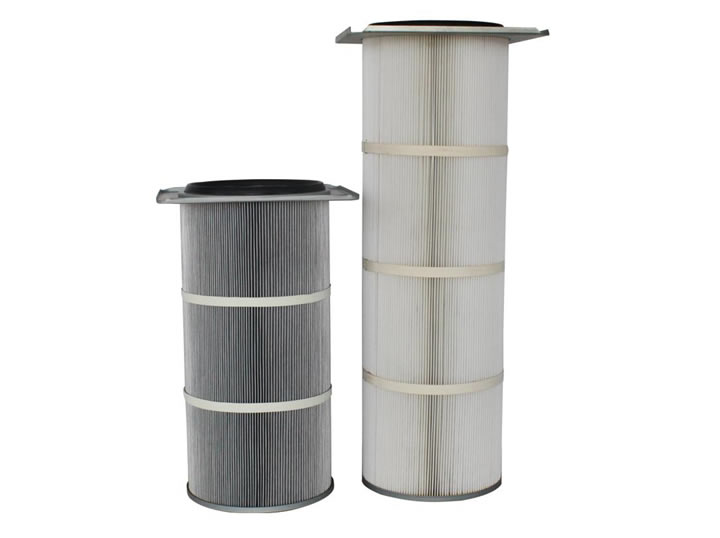 Tips For Choosing The Suitable Dust Collector Cartridge Filter
Before choosing a dust collector filter, please keep the following recommendations in mind, as they will assist in making the best option based on your preferences.
Consider Different Measures Standard Of Various Types Of Filters – Dust collector filter makers often represent filter effectiveness using one of two techniques. First, gravimetric research is based on particles mass collection.
For instance, filter effectiveness may be reported as 99 % on particles ranging in size of 0.5 m or more by mass. Filtration efficiency is often stated as a MERV or Minimum Efficiency Reporting Value ranging on a scale from 1 to 16, with 16 representing the maximum effectiveness.
Test The Dust – Remember to test the dust with its physical characteristics and ignitability, which is helpful to choose the appropriate dust collector cartridge filter with suitable capabilities under your budget.
The Wide Pleat Media Design Is Recommended – The major goal of the pleat arrangement is to increase the filtering surface (filter media) for a particular filtration system. It makes cleaning considerably more manageable and enables the quick collection of all dust and dirt.
Choosing an effective dust collector cartridge filter from a reliable supplier is equally important. For example, the dust collector cartridge filter is one of the star products of Farrleey. Here are some features of it.
Features of Farrleey's dust collector cartridge filters
Material for Choosing: 100% Spunbond Polyester or Needled Felt – The material of the filter element plays a key role in the effectiveness of the dust collector cartridge filter. Farrleey uses different materials in different filter types.
The spunbond polyester and needled felt have the advantages of high air permeability and high temperature resistance for their anti-static coating and PTFE membrane. High- quality filter material ensures the filtering effect of the cartridge, which can reach a low emission standard of 10mg.
Wide-Open Pleat Spacing – The pleat arrangement's primary purpose is to improve the filtration coverage (filter material) for a particular filtration process. It makes cleaning much easier and allows for the fast gathering of all debris.
Spiral Formed Expanded Metal Or Perforated Metal Inner Core – The purpose of the expanded metal or perforated inner core is to increase the robustness of the dust filter; it makes it long-lasting and increases efficiency.
Ultrasonic Welded Support Bands  – The support bands are welded by ultrasonic technology that could not be felt off easily, used to protect the filter media.
High Filtration Efficiency – Farrleey ensures that all their offered products have a high filtration efficiency- they have researched and mastered the art of creating top-tier products. In addition, all of their dust collector cartridge filters can reach a low emission standard of 10mg.
Final Thoughts
If you are in any of the above-stated industries, you must have a dust collector filter in your ownership, as it makes the cleaning process much more straightforward.
Farrleey, one of China's leading filter cartridge manufacturers, has exported high-quality cartridge filters worldwide for years. Committed to developing and producing high-efficiency and high-quality filters.
Farrleey maintains product innovation to reduce costs and meets customer requirements with technical support. In addition, they provide cost-effective filters that have won unanimous praise from customers. From now on, contact Farrleey to create a clean environment.