Definition of Press Release Distribution
In formal words, Press Release Distribution is the process of giving out your press release to journalists and other personalities in the media. This way a larger audience can view your press release as your news will be published on all the important platforms.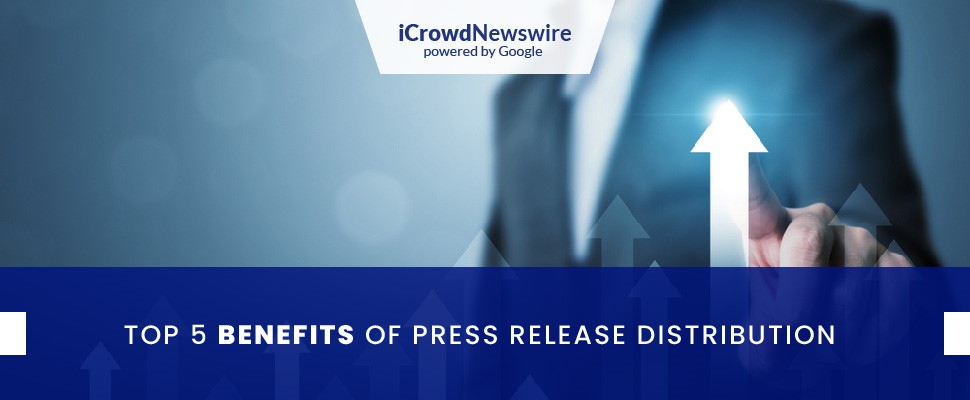 Benefits of Press Release Distribution
Even if a press release is written perfectly, it cannot be of any use unless and until it is distributed on the right channels and reaches the right people. If it is not seen by concerned people, it has no use and cannot serve its purpose. Therefore, it is important to have a proper press release distribution service mechanism at hand to ensure that press releases are distributed properly. There are many benefits to writing a press release and some of them are as follows:
Attract Top Tier Journalists
Most journalists consider press releases as the most reliable source to learn about a brand or organization. This is why it is of utmost importance to write the perfect press release and then distribute it through a proper plan. It is important to know how to give out the press releases in order to ensure that the journalists will give it significance.
Increase Customers
One of the easiest ways to increase customers is through correct distribution of multiple press releases. By doing so, the news in the press release can be spread easily to the public. Moreover, only those people receive press releases which are genuinely interested in the product. This way the right clients are targeted.  It is easy to identify the traffic that comes to your business after a press release has been distributed throughout different platforms.
Improve SEO
Publishing a press release can definitely improve the SEO of your website. If a press release is picked up by any famous website, it can become Internet famous. This way many other websites and bloggers may want to publish your work. They can have hyperlinks to your websites. This way your back links will increase. Moreover, the authenticity of a business increases which allows the customers to build their trust.
Increase Sales
This is the oldest rule in the book. Once there are a larger number of customers visiting a business or brand, there is a bigger chance of sales. Properly distributed press releases can increase the chance of targeting the right customer. Moreover, having journalists vouch for a business or promote a product increases the chance of getting an increase in the sales.
Build Customer Trust
By distributing a press release on large scale, customers read more and more about the organization. When they constantly see and read things related to a company, they automatically build a positive perception about the organization. Hence convincing a client to purchase the products or services becomes easier.
How to Distribute a Press Release?
Understanding the importance of a press release is easy. But the real challenge is to implement the distribution strategy. There is no rocket science to do so. Some tips need to be followed here and there and it can be accomplished easily. Read more here.
Distribute Press Release Yourself
Distributing a press release is not a very difficult task. It does consume a lot of time and requires solid contacts with the media world but it can be accomplished. Following is a quick overview of the steps to do so:
Find Relevant Media Personalities
Get Contacts of Media Personalities
Creating the Perfect Email Pitch
Write the Ideal Subject Line
Choose the Perfect Timing
Follow-up with Clients
Use Press Release Distribution Services
Distributing a press release takes a lot of time. In most of the cases, organizations do not have the time to do this on their own. And it should be remembered that time is of great essence for most organizations. Hence, it is better to outsource this task for which there are many organizations offering this service.