Leather jackets are undoubtedly the number one choice of outerwear, no matter the season or occasion. While all the other garments in your wardrobe turn old and need to be replaced, the leather jacket remains to look better than ever and even more supple with age. It's a statement piece that can be passed on from generation to generation and still relevant in time.
Are leather jackets in Style 2021?
The best thing about this outerwear is that it never seems to go out of fashion. If you asked the same question ten years later, the answer would still be the same. Yes, leather jackets are in style. It's because of its excellent durability, functionality, and timeless style that keeps it relevant no matter what age or generation you belong to. Here are the top 5 leather jackets for men in 2021 and beyond, depending on your choice of style.
Black Leather Motorcycle Jacket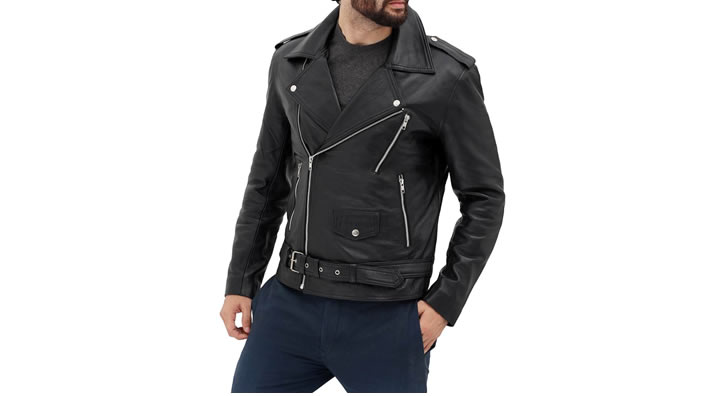 Talking about leather jackets, the badass motorcycle jacket has to be at the top of the list. It comes with a snug fit initially designed for bikers in 1928; later, the outerwear was made famous by Marlon Brando when he wore it in Wind One (1953). Since then, the motorcycle jacket has become a symbol of attitude for style-savvy individuals.
You can distinguish the motorcycle jacket with its snug fit accompanied by asymmetrical zip closure, collar flaps, and adjustable waist belt. You may also find extra detailing and metal studs on some of the pieces if you're looking to buy a moto jacket stick to black to bring out the full style potential of the jacket.
Brown Leather Bomber Jacket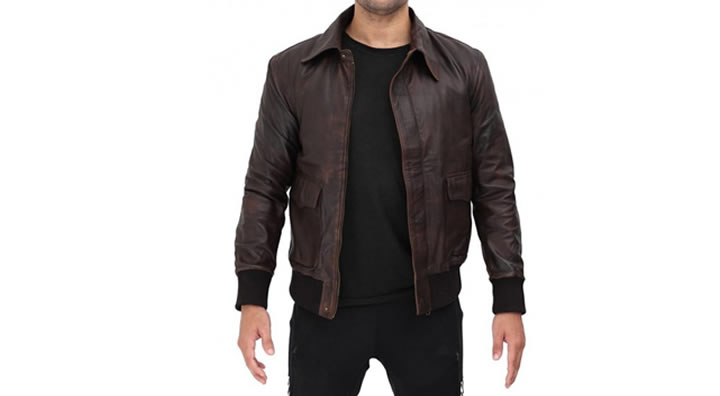 Unlike motorcycle jackets, the bomber jacket tends to look best in brown or olive, because of its rich military history of having the same colors. This style of jacket was introduced as an air force uniform worn by pilots who operated at high-altitude without enclosed cockpits, as technology got more advance and enclosed cockpits were invented leather was replaced with a light nylon fabric. Fast forward today the bomber jacket is no longer a military uniform, it's a statement piece and also work by different models and celebrities like Drake, Kanye West, Kendall Jenner, Tom Cruise, and more.
A bomber jacket is recognizable with its relaxed fit and tight elastic cuffs and hems to keep the cold wind out, it usually comes with two outer pockets and a basic design that goes with every outfit. There are also lightweight options at FJackets.
Café Racer Jacket
The café racer jacket is another garment deeply rooted in history. It comes with a short body, form-fitting, and mandarin collar. It was reportedly worn by soldiers who returned from WW2 and would wear it while racing from one café to another. Hence the name "café racer jacket" came into existence.
Overall, the racer jacket is more streamlined than the other jackets, making it easier to style casually. If you're buying men's leather jacket from FJackets for the first time, it's highly recommended to go for this one.
Flight Jacket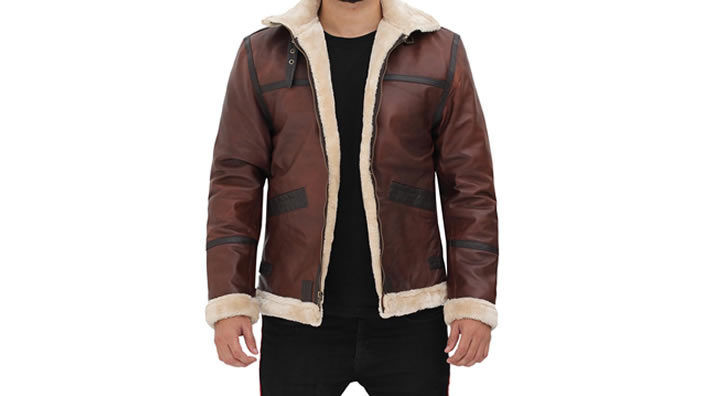 Flight jackets are an excellent choice for frosty weather, particularly because of the soft shearling that provides insulation and a durable leather outer shell that keep the cold wind out. The most popular style of flight jacket is the B3 flight jacket that was worn by pilots to keep warm. The B3 jacket is still an amazing choice in terms of both style and functionality.
Leather Trucker Jacket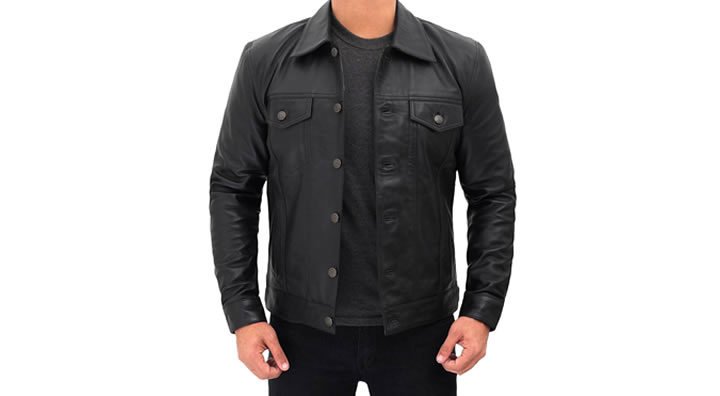 Trucker jackets are usually made of denim, the leather version is a relatively newer inclusion to the style.
Unlike another leather jacket, it does not have a rich military history, but that doesn't take anything away from a style point of view. The best part about the jacket is that it's dressier by default because of its shirt-style collar, button closure, and flap pockets you can wear it over a cotton tee and jeans for your preppy weekend look. If you're looking for an all-year-round jacket there is no better choice than the leather trucker jacket.