Binge-watchers and entertainment-geeks might be familiar with the indecisiveness that comes after completing a TV show and deciding on the next one to watch. It's almost as if nothing seems appealing anymore and you are stuck just scrolling up and down to find something of interest.
Oftentimes, this happens because you are still stuck on the TV show you just finished, and watching a trailer of something else isn't very convincing enough. In such circumstances, you might want to do a quick search regarding the latest TV shows available on Netflix.
That's exactly what we will be discussing today. Here is a list of the top 5 TV shows you can watch on Netflix right now, which will completely take your breath away.
1. The Queen's Gambit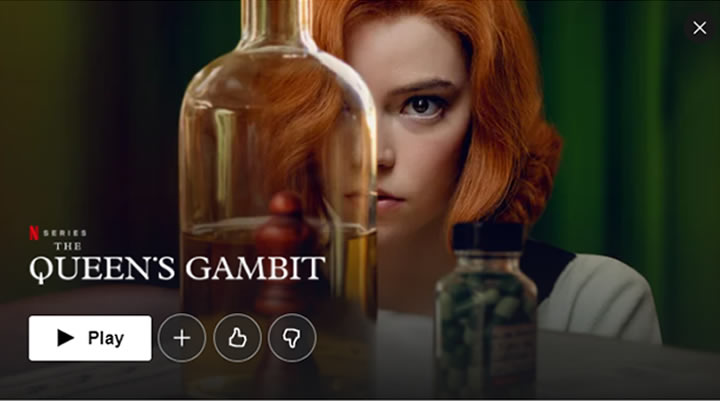 Based on the 1983 novel of the same name by Walter Tevis, The Queen's Gambit is an American drama television miniseries. It has just seven-episodes and was released on October 23, 2020, which means the show is quite new. It also features one of the most unique storylines ever on Netflix.
Beth Harmon, an orphan learns how to play chess from a talented janitor, and goes on to become of the best chess players in history; challenging the very male-dominated chess scene with her undefeatable skills, insane visualization, all while tackling drug abuse!
2. The Haunting of Bly Manor
Produced by Mike Flanagan and released on October 9, 2020; The Haunting of Bly Manor as the name implies is an American supernatural horror TV series, which is a follow-up to the infamous series "The Haunting of Hill House" with its own storyline and plot that takes you into a void of darkness!
The story follows an au pair (Pedtretti) looking after two orphaned children who soon begins experiencing weird paranormal activities around here, eventually leading to the revealing of the location's history, which will creep the hell out of you.
3. Unsolved Mysteries
Created by Terry Dunn Meurer and John Cosgrove, Unsolved Mysteries is an American documentary TV show, which as the name implies focuses on discussing some of the weirdest mysteries in history. It began as a series of seven specials on NBC but has quickly developed a fan-following.
This has resulted in the TV series gaining another season, which just recently launched on Netflix. The Mysteries in question range from the ludicrous to the genuinely curious, focusing on mysteries like ghosts to tsunamis and even a bizarre death of a White House aide.
4. Ratched
Created by Ryan Murphy and released on September 18, 2020: Ratched is essentially a prequel to One Flew Over the Cuckoo's Nest. It follows the story of a woman who blackmails her way into a psychiatric facility, which is home to killers, crazies, and other colorful characters.
Since the creator was also behind American Horror Story, you can already expect a lot of violent, creepy, and spooky scenes that will make you question your morality. The cast also features the likes of Cynthia Nixon, Sharon Stone, and Vincent D'Onofrio.
5. Schitt's Creek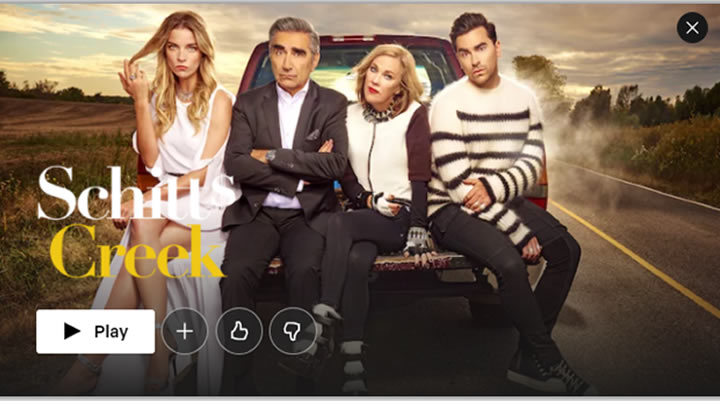 Created by Eugene and Dan Levy, Schitt's Creek is a Canadian TV sitcom that aired on CBC Television for 5 years. It has 80 episodes spread across 6 seasons for binge-watching and is perhaps one of the best the come in the genre of comedy for a long time, second to "The Good Place".
Wrapping Things Up
If you have nothing to watch as of recently, make sure to check out these 5 TV shows above. In circumstances, these titles aren't available in your country, you will have to indulge in some region-hopping. For instance, if you want to watch US Netflix in Canada, simply subscribe to a VPN service. Once done, connect to a server in the US and unblock the complete Netflix library!