Border security agencies are among many organizations that need to respond to the requirements of modern times. In today's world changed by the digital revolution almost daily, governments need to pick up speed and embrace high-tech. Committing to innovation is important because citizens' expectations of government services are constantly rising. Additionally, seamless travel and trade experiences are sought-after models globally. Lastly, to create a sustainable future, it is imperative that the governments improve staff satisfaction by automating processes. To achieve this, innovators like Vladimir Cizelj and Vlatacom Institute become indispensable technology partners in the process.
How can technology improve border security? Let's look at some of the major points.
Current challenges
Technology is disrupting all spheres of life as it automates processes and maximizes their effectiveness. Conversely, the same technology that makes our lives easier is exploited by individuals and organizations for far from noble causes. Crimes like fraud, illegal crossings, trafficking of drugs and other contraband, and international terrorism are some of those activities. Quite often, large criminal organizations have substantial financial assets at their disposal which they invest in advanced technologies.
At the same time, citizens and companies demand more seamless border crossing processes and see digital technologies as a solution. In addition, customs and border agents seek tools that would help them improve their border security efforts. Besides traditional security measures, border agencies rely more heavily on a variety of high-tech devices.
All of the points have to be met to create a sustainable future for optimal border security. Furthermore, governments turn to the private sector as they recognize that their current capacities are insufficient.
Vladimir Cizelj, PhD, and Vlatacom Institute
Vladimir Cizelj is the founder of Vlatacom Institute, the first private research and development facility in Serbia. Ever since his beginnings in 1997, Vladimir Cizelj, surrounded by his team of professionals at the Institute, has been breaking new ground. Moreover, they have been contributing to the security industry with a focus on critical asset protection and government security, border and ICT security, and traffic control.
Their dedication to innovation and business excellence have made them partners with many governments in Europe, Asia, Africa, and Latin America. What is more, their solutions and high-quality system integration have won them numerous international and national awards.
Today, this R&D institute has over 150 highly qualified employees that create innovative technology that, together with process improvements, support governments in facilitating the secure movement of people and goods at border crossings.
Technology for improved border security
The portfolio of Vlatacom and Vladimir Cizelj's solutions for improved border security consists of state-of-the-art technology. Furthermore, many of their innovations use their proprietary technology making them authentic leaders in the government security industry.
Biometrics plays a significant role in accelerating secure border operations and Vlatacom has several solutions to meet this goal. The first device is the Stationary Document Reader vDR2-C-OEM for document holder verification. More precisely, it is installed at border control points and allows the border officers to perform quick and reliable identification. Alongside this small terminal, there is the Vlatacom Document Reader Handheld vDR-H2. This mobile device verifies travel documents and also possesses an integrated fingerprint reader. Moreover, it enables multiple biometric inputs to identify individuals and uses USB to connect to a portable host computer.
Another solution that uses biometric technology is the Vlatacom Verification Kiosk vKIOSK-V. Devices or self-service kiosks such as this one are typically seen at airport terminals. They capture the facial image and fingerprint and compare them to the biometric input stored on the document.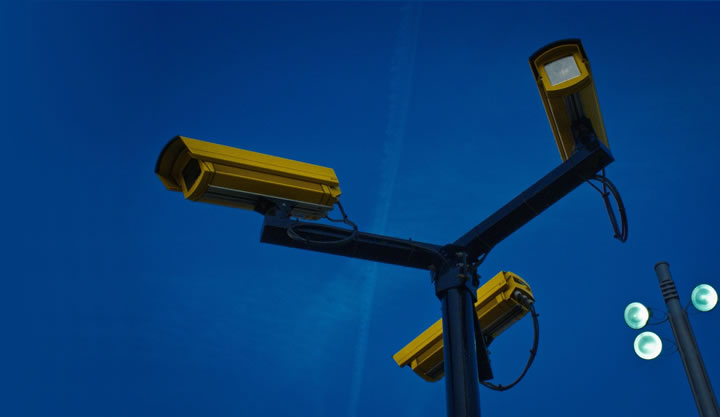 In addition to these, Vlatacom designs and integrates the vMSIS3 electro-optical systems for border surveillance. These advanced sensors systems combine imaging sensors to detect and identify medium to long-range objects. Controlled from a remote location or command center, they apply additional features such as motion detection algorithms and image enhancement and processing for efficient monitoring of critical border points.
Benefits of new technologies
When governments embrace innovation, they capitalize on border security equipment and reap numerous benefits. First of all, they are able to better protect the security of their borders and citizens against international crime.
Also, the processes for processing passengers and goods become more efficient allowing the border agents to achieve even more impactful roles. Finally, improved streams of goods, services, and passengers give positive signals and encourage trade and economic development.
To sum up
Innovative technologies enable societal and economical development at rising levels. However, there are parties that take advantage of the very same advancements. As malicious actors are always looking for ways to maneuver or avoid detection, government and border security forces have to be proactive and take preventative measures to stay ahead. To do so, they turn to the implementation of cutting-edge security technologies created by providers like Vladimir Cizelj and Vlatacom. With improved border security, countries become safe grounds for their citizens and anyone visiting or doing business inside the territory.