Internet shut down and internet blocking is a common problem that millions of people face in several parts of the world. Governments are stopping foreign websites to keep the truth away from you and stop content from streaming in your region. VPN is a technology that enables citizens to access restricted content and blocked websites.
What is VPN & VPN Unlimited App?
VPN stands for Virtual Private Network created decades ago but it fairly a new technology for the people. VPN is a server located in a different country and the program connects to the server. The VPN server masks your IP address and communicates the World Wide Web using the server. VPN Unlimited App is Windows software(also available for other OS) designed by KeepSolid VPN Company. KeepSolid created sub-brand, so they can reach wide-range of the audience that they couldn't do it.
What does KeepSolid Offers in the package?
Security is the most important factor of the VPN because you don't want the privacy invaders to find out the IP address. Many reporters and civilians access foreign news portals and you don't want to get caught by the Government surveillance.
Data Authentication: SHA-256 or SHA-2
Data Encryption: AES-256-BIT
Handshake Encryption: MODP2048
I want to remind the readers that these are the standard security protocols. The AES-256-BIT encryption offers a strong layer of protection and privacy invaders cannot break it easily. Even military personals cannot break or decode the encryption in a matter of minutes. Of course, nothing is impossible to decode for the military ethical hackers, but this is a strong protection layer available in the market today.
Locations (Netflix)
The second important factor of VPNUnlimitedApp is locations. You can connect to 400+ Servers in 70+ Locations, which should be enough for writers, civilians and military people. Many people go for VPN services that allow them to access Netflix and KeepSolid solution offers it. Registered users can access Netflix, Streaming, BBC iPlayer, Disney Plus, HBO Now, Hotstar, Hulu, Sony Crackle, Rai TV, PopCornFlix, etc. Connect to countries like Austria, Australia, the USA, India, Belarus, Belgium, Bosnia & Herzegovinian, Brazil, Bulgaria, etc.
Download & Upload Speeds
In the age of faster download & upload speeds, nobody can wait for one minute for a webpage to load. I connected to VPN location, so I could access restricted content and download it in the local storage. I had to put the VPNUnlimitedApp servers because I don't want the readers to subscribe to a service that doesn't deliver decent speeds.
The first server connected to the Indian server (32 ping), and I was getting good download (17MB) & upload (21MB) speed.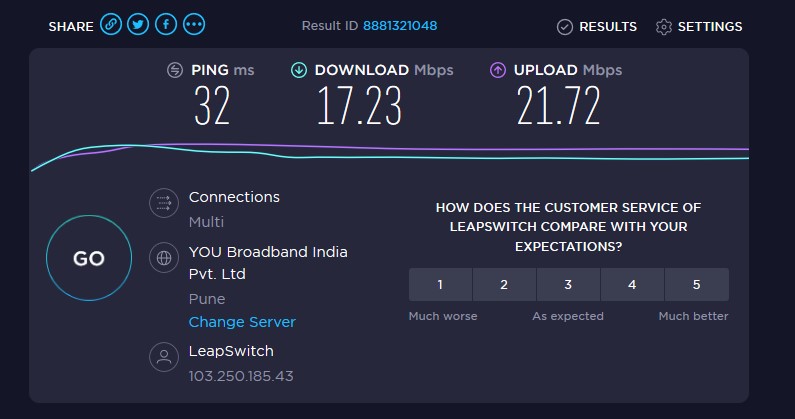 In the second option, I connected to the Thailand server (72 ping), and I was getting 20 Mbps to download speed and 1 upload speed. What I've noticed about the servers that provide decent download speed, but lack power in uploading speed.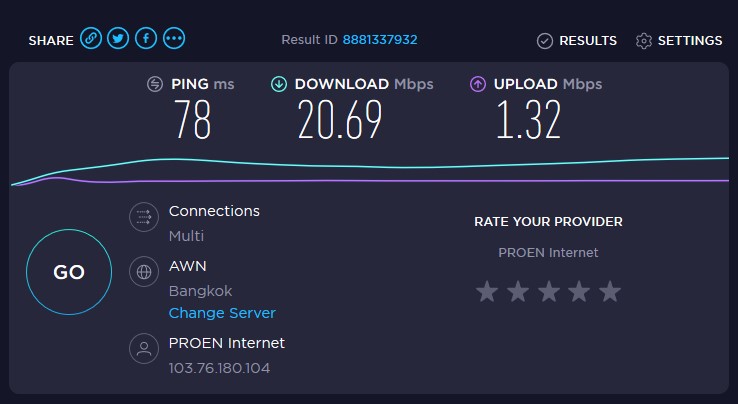 Overall, I'm satisfied with the performance to access websites and download them.
How to use VPNUnlimitedApp?
I want to inform the readers that there is a free edition of the VPN Unlimited App by KeepSolid available. Provide a valid email address to create a new account and confirm the email address, and you will get a free account. There is no need to provide additional details such as credit card information or personal data.
Step 1: Launch the application and then click on "Locations" to select the country + server.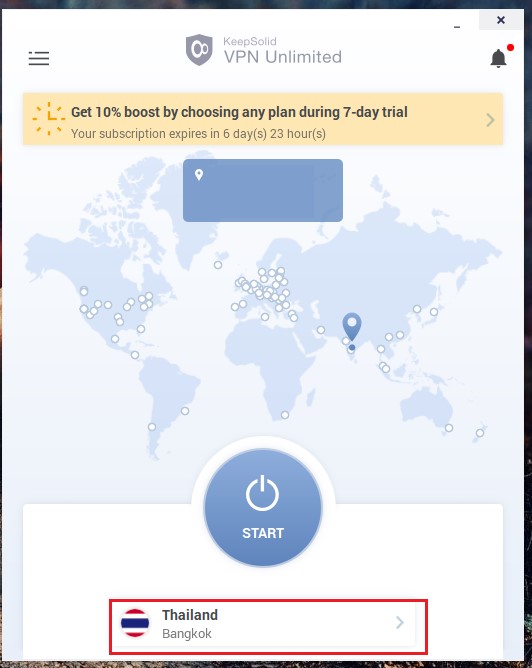 Step 2: Make sure to play around in Favorites, All Servers, Torrent, Streaming and then select a server to proceed.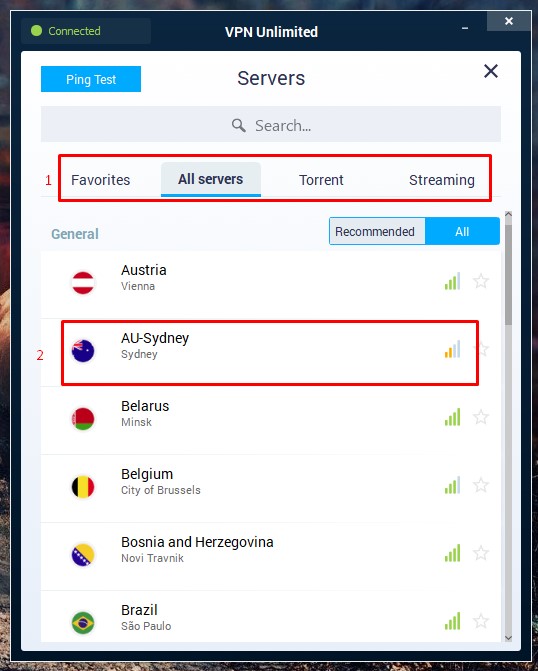 Step 3: Change the Time & Date of the computer by going in Settings > Time & Language > Time & Date and set the location to Thailand (that is what I selected in the VPN location.)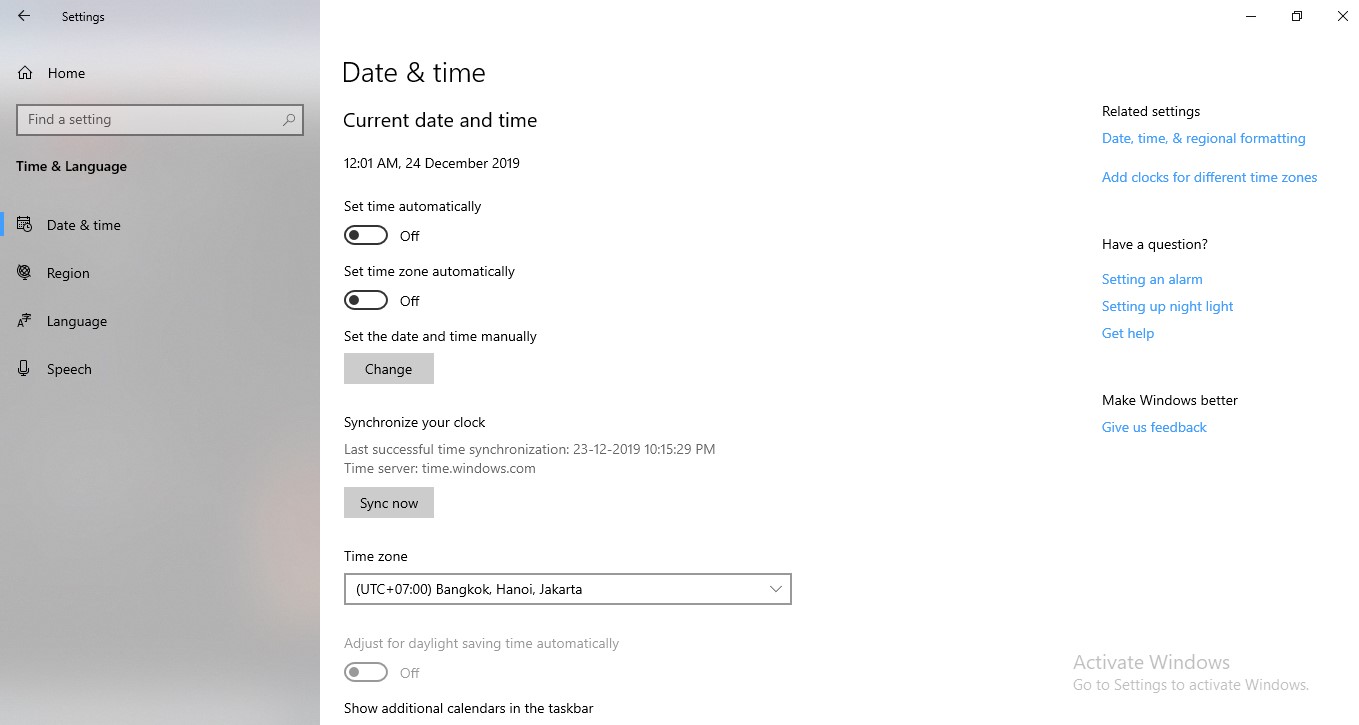 Step 4: Once the connection is intact, then start working on the project.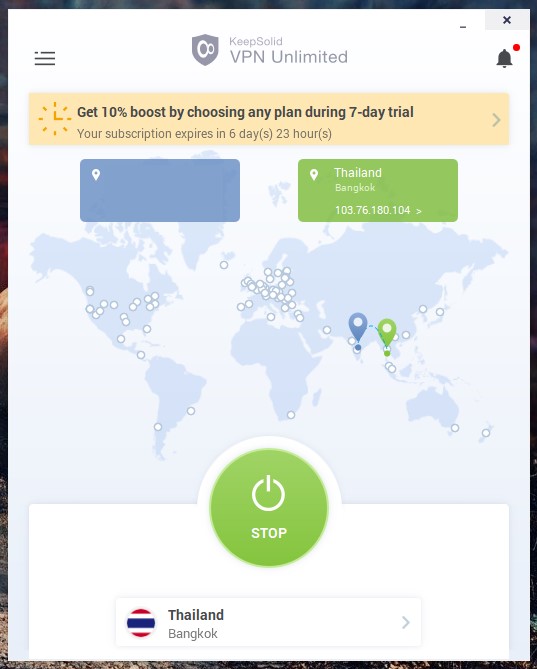 The program consumes less than thirty seconds to connect to the servers and they are responsive. I didn't have a problem accessing YouTube videos and they were playing in 480p quality without buffer.
Bottom Line
The VPN has the policy of "No Logs" so nobody can fetch data of your browsing history, and even the Government cannot access it. You cannot expect greater speeds on the VPN offered by KeepSolid or any other service provider because of the technology limitations. Let us know what feature or option you liked about KeepSolid VPNUnlimitedApp in the comment section.