PMP is one of the best Project Management Certification known to be most reputed not only in India but also throughout the globe, specifically in America and Australia. Hence, the Project Management Certification course examination is not very easy. You need to be under rigorous training for being able to crack the exam. The Project Management Institution has laid down a challenging syllabus that includes various domains. Realistically oriented questions are as important as the topics covered by the theoretical portions. It is hence crucial that you take proper training and guidance before you set out to give the exam. You do not just need to strengthen your main focus of theoretical knowledge but also enable yourself into answering questions that have a more practical outlook; only then will you be able to gain a fruitful result.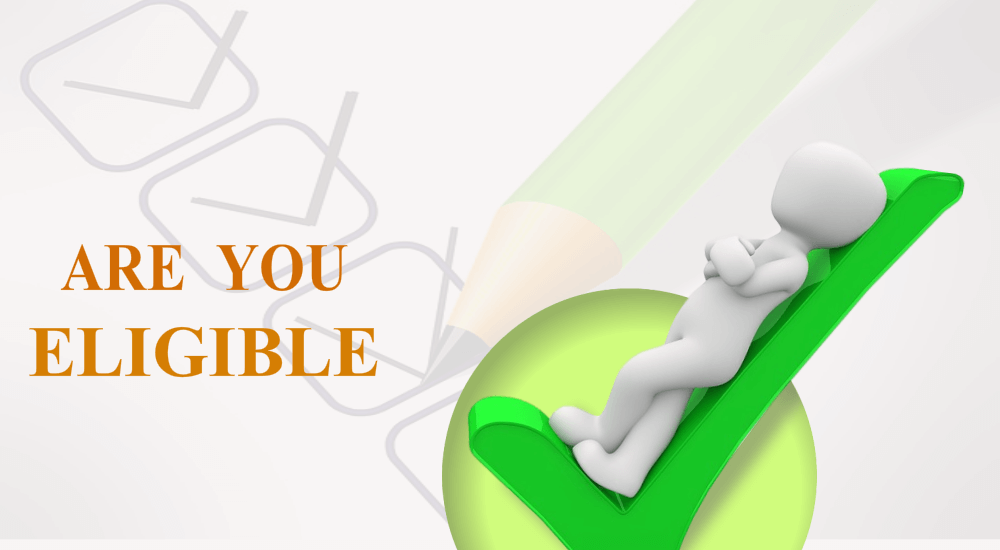 Get Information About the Eligibility Criteria
The Project Management Professional certificate or the PMP certificate calls for a number of requirements. If you meet these set criteria, only then will you be able to sit for the examination and hence be able to receive this prestigious certification. The main criteria for eligibility are based on project management experience, academic qualifications, and finally on project management professional training program. If and when you fulfill all the requirements that have been laid down, you will be eligible to fill in the application form and submit it via the PMI's online portal. But this is not all. Even after you have fulfilled the criteria, you may be audited, through a random audit that takes the place of all the applications.
If you are selected, you will be able to give the exam at your nearest center and get the results immediately after you give the exam because it is a computer-based program. Once you pass the examination, you are allowed to use the PMP credentials for at least three years, within which time, if you are able to gather 60 professional development units or PDUs, you will be able to extend the duration of your credential for another three years.
Eligibility Criteria- in Brief
There are two kinds of degrees that you can enroll yourself for in the PMP certification. There is a 4-year degree that is complete and self-reliant, and the other is a second degree which can be explained on the basis of a high school diploma, associate's degree, or a global equivalent. While both these degrees are widely known and very reputable, the secondary degree takes more time to be completed and is much detailed.
For the four year degree, the years of Project management experience required is 3 or 36 months. You will need 4500 hours of either leading or developing project and finally, 35 hours of Project management education is mandatory. For the secondary degree, the hours and years are more stringent; the years of Project Management Experience increases up to 5 years or 60 months. You will require 7500 hours spent either leading or developing projects, and finally, you will need 35 hours spent on project management education.
Details Regarding the Criteria
The eligibility criteria in detail can be classified into three categories, which are as follows:
Academic Education: This criterion is critical as it indicates the kind of degree you have, whether it is a secondary degree or a four-year degree. You will also have to mention the name of your Institution, your primary and the year of your graduation.
Project Management Experience: Only those experiences are taken into account, which is either leading or developing projects. The projects cannot be overlapping and must be cumulative across all the processes. Only those processes and projects that have had occurred over a period of the last eight years are taken into account.
Project Management Education: You will have to provide at least 35 hours of contact training in specified areas of project management such as planning, executing, initiating, monitoring and controlling and at the end, closing. There are a number of training centers as well as online training modules that are available and can be used by project management aspirants to rely on.
It is advised that you do not cheat on the application by falsifying the information that is to be produced. The PMI has a random auditing process where the candidates are shortlisted. When the audit takes place, the candidates have to deliver data in order to validate each and every specification that has been provided with the application form. If you falsify your achievements and are unable to present legitimate evidence of the data, you will not be allowed to receive the PMI certification ever in the future.
Auditing Process
If you have been selected for the auditing process, it may feel very intimidating to you. However, there is simply nothing to be Afraid of if you have not to give any false information in the admission form. If all your data and information are valid and legit, there is absolutely nothing you should be scared of. The audit takes place on a very few number of candidates and is selected randomly. As many candidates apply every year, your chance of being selected for the audit is very slim. Basically, when called for the Audit, you will have to provide legitimate proof of the following:
Academic Education: As proof of your academic education, you may include the copies of the certificate of knowledge that has been stated on your application form. If you do not have copies of the license or it is too big or too long, PMI is willing to accept transcripts of the documents. No matter what educational institution you have studied since they will furnish you with a means of verification when requested.
Project Management Education: This refers to the 35 contact hours of education that you have stated in your application. Most companies will provide you with a certificate of this, and this certification is sufficient as a valid proof. If you have not received a certificate, you will then need to provide a letter from the manager of the training group which will indicate in detail the training and the hours of training that you have received. Make sure that the hours of training specified under practice have been received in specified areas that are required for PMP certification.
Project Management Experience: when you are called for the audit, you will have to provide a PDF version of each position that you have taken upon in the previous years. This document gives details about your position, provide the phone number of your supervisor, and also provide details about your experience in that position. When you have to verify your experience it is vital that the supervisor has given you his signature on all the documents, these documents have to be put inside an envelope, seals it and signs across the flap. This document has to be then sent to you and not PMI directly as this has been specified on their website and is hence a very crucial step.
The site can be seen, that it is very important to follow the steps and meet the eligibility criteria before you set forth to receive the PMP certification. Hence, be prepared and send in your application after you are absolutely sure.