Permanent makeup is a tattoo technique (yes, a tattoo!) that can give perfect eyebrows, juicy lips, and expressive eyes for a long time and without any beauty products. Unlike the tattooed makeup of the 80s and 90s, the permanent makeup of 2021 actually looks like makeup and not a line of tattooed ink along the eyelids or mouth.
Most often, permanent makeup is applied to the eyebrows, lips, and eyelids. But the beauty industry does not stand still and today the studio of the heroines of our article offers a new service TOP 2021-BB Glow (a persistent analog of BB cream), as well as a tattoo of freckles and moles.
Permanent makeup is not only about beauty. It makes life easier for people with impaired vision, as well as with Parkinson's disease, and after cosmetic breast surgery (areola restoration). It is suitable for people with allergies to cosmetics; it masks scars, pigmentation (for example, vitiligo, which causes the appearance of irregular white spots on the skin). The procedure is indicated for those struggling with alopecia and trichotillomania.
How long does permanent makeup last?
From one year to three years. The reason why it does not last forever, like a regular tattoo, is that permanent makeup does not reach deeper layers of the skin — it is rather a superficial tattoo.
Will microblading still be a number 1?
Elsa Orlova, a permanent makeup artist with 10 years of experience, teacher, judge, and organizer of the World Championship of Permanent Makeup in the USA.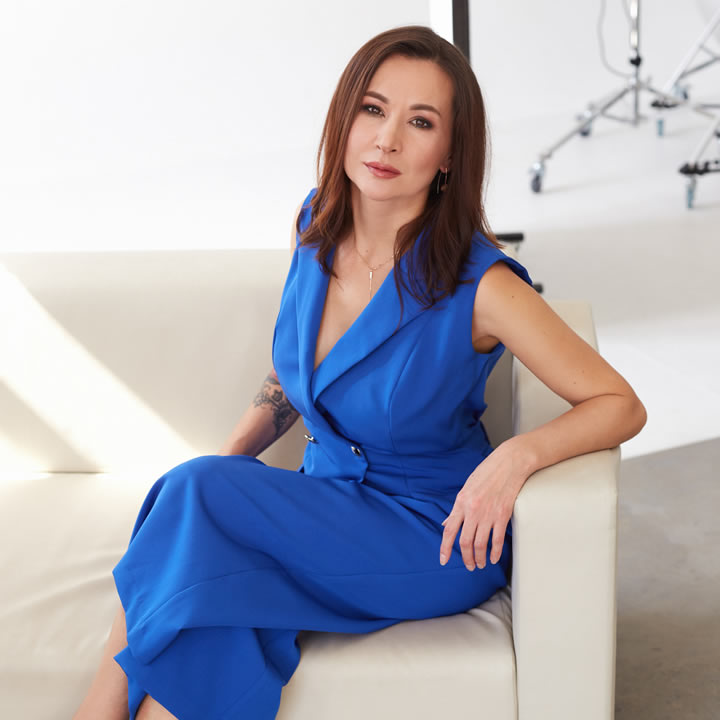 "The first reason is that microblading is not suitable for every skin type. The procedure can be carried out, but for oily skin, for example, it has been proven that Powder Brows give the best results. They last longer and look more natural. The procedure is suitable for all skin types, is absolutely safe, and does not leave scars.
Also, unfortunately, the results of the microblading technique do not always give the desired result, so I created a unique, 100% safe innovative eyebrow technique — The realistic haircrokes technique. It can be performed on any PM device. Suitable for both men and women of all ages.
The Lip Blush Tatoo procedure is popular with many people. Your favorite shade of gloss/lipstick that is always on your lips and plus adds fullness and smoothes your lips. You choose the desired shade, and then the specialist creates the perfect shape with a pencil. You approve it, then with the help of a special machine and a needle, apply pigments to the lips."
What is permanent eyeliner?
Permanent eyeliner involves applying pigment to the lash line to recreate the look of the eyeliner that you carefully apply every morning.  Perfect shooters who are always with you well, for a couple of years, that's for sure.
If you can't find an eyeliner that doesn't smudge, don't want to deal with spreading eyeliner, or if you are sensitive to regular makeup, this may be a good option. An improved trend option is an air eyeliner of a delicate shade in one or two colors. Or an inconspicuous natural application between the eyelashes.
Perfect tone
The BB glow procedure is also popular. This is basically a semi-permanent foundation designed to help with hyperpigmentation, dark spots, and acne scars. This is a form of microneedling, in which a colored serum is applied to the skin. This medical treatment is essentially similar to facial care, but it acts as a way to inject BB cream all over the face to prevent skin discoloration at a level close to permanent.
For people who have severe hyperpigmentation or discoloration of the skin, this helps to even out the skin tone and affected areas. This is a procedure that requires several sessions to create a color pigment, so this is something that needs to be considered. After it, the face can look like it through a filter on Instagram 24/7! A new reality.