Turning your home into the perfect sanctuary has as much to do with the home itself as it does with what you fill it with. Finding the right products to enhance the relaxing experience for your at-home hangouts is important to fully enjoy your safe place.
There are so many ways to turn your home into a relaxing sanctuary so it can be quite the task narrowing it down. These ideas will help you on your way to making your home the most comfortable it can be and allow you to get the best relaxation time in your home.
Infrared Sauna
You may very well know what a sauna is, all of the properties it has, and how it is a relaxing addition to your home, but you may not know about infrared saunas. These types of saunas work a little different than a normal sauna. Most common saunas use steam or electric power to generate heat, but infrared uses radiant heat to warm up the surfaces inside it. Installing a sauna could be exactly what you need for your home, and it offers a lot of health benefits, especially during the colder months. It is certainly a bigger investment than some of the other products you can get but there is no denying how effective it is for pure relaxation.
Reclining Chair
Having a chair in your home that you can call your own is exactly what someone who needs to take a load off should have. Recliners are often cushiony leather material so whoever is sitting in it can sink right into the seat. These seats have numerous features, and they seem to be getting better and better as time goes on. Auxiliary or Bluetooth connectivity to play your music, cup holders, warming pads, and even massage functions are just some of the ways that a recliner can provide you with an unbeatable experience. The hardest part about owning a reclining chair is trying to get yourself out of it.
Luxury Robe
The luxury robe is just the term for a bathrobe that is above and beyond your usual type. A lot of people already have some kind of bathrobe in their home, but it is likely old and tattered. Finding the right luxury robe comes down to getting one that is going to last and feel comfortable. Faux fur is a good choice because of how soft it is and it can be pretty cheap. Some people truly enjoy silk robes too, and they feel amazing on the skin after a warm shower. The robes are a small addition to your home that can allow you to feel as relaxed as possible.
Aromatherapy Diffuser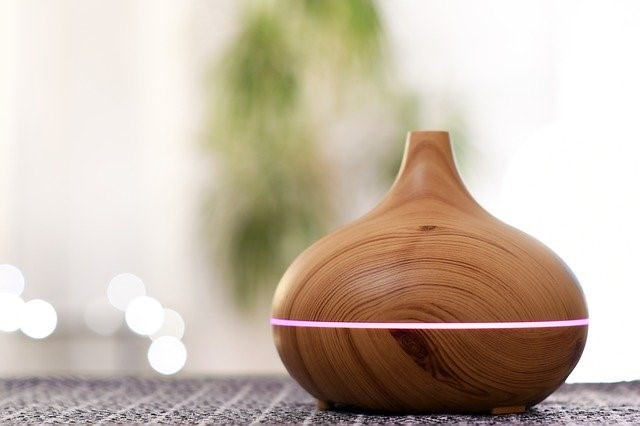 Turning the air inside your home into a pleasant mix of scents is not only a great way to make your home smell better, but it provides some incredible relaxing properties. Aromatherapy diffusers work by wafting essential oils around a room or home and providing a much better scent. The reason why these diffusers are so great is that they can be kept on when you are not home or asleep, something that can be incredibly unsafe with candles. Essential oils can provide calming action for your senses and help you relax without having to do a thing.
Foot Massager
If you do not want to splurge on an entire massage chair, then a foot massager can provide similar effects at a fraction of the cost and space. The benefit of foot massagers is that they are great for improving circulation in the feet while inactive on the couch and provide you with a soothing at-home parlor session without having to get up or go anywhere. These products are great for relaxation because of the obvious massaging action they provide, but also because they are so affordable and easy to use.
Stress Balls
Even if you are not an anxious person, stress balls are fun to play with because they can help lower your nerves. Just like a foot massager, these are cheap, easy to use, and can be enjoyed by anyone. Having a relaxing home experience does not have to be a big purchase, it can be as simple as having a nice stress ball to play with.
Turning your home into the truly relaxing experience you need is easy when you know what to look for. All of these options provide unique benefits, but the most important is that they are stress relieving. Giving your home some much-needed improvements to its relaxation potential will help you live a happier life.