Like an Armor is for the Army, Nursing uniforms are made for the healthcare professionals.
If you are thinking that fashion will be out of the picture. Let me tell you a secret, surgical scrubs are nothing like anti-fashion outfits. We know it sounds like a biased opinion. But, be assured that no one but us understands more, how nurses and doctors feel by being trapped in those uniforms for the entire day.
Here's a solution for all your misery. The following set of ideas shall reprise your love for nursing scrubs. Fashionable look won't be an issue, the next time you visit the hospital.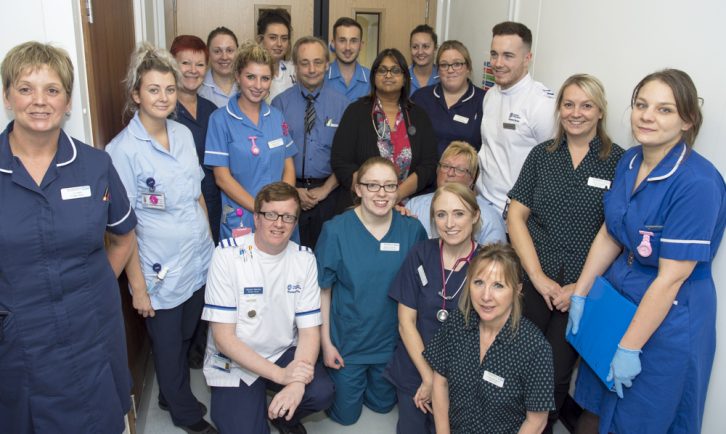 Image Credit : https://malvernobserver.co.uk/wp-content/uploads/2017/11/AEC-staff-shot-726×434.jpg
● Finding you Soul-Scrub
The curves of Fashion shall shape the way you design them. The first step would be to find a uniform that suits your body type. The basics of fashion begin by wearing the right size. Wrong-sized uniforms can affect your efficiency at the job.
Look for different patterns and colours. This is the next step to continue your search for the soul-scrub. If you have the option to be the fashion nomad at work why not take it. Choose among various styles and brands. Go from buying V-neck scrubs to a collar around the neck.
Rest you are smart enough to know which size and style of uniform shall comfort and satisfy you.
● Accessories to Compliment
It is not just the colour and style of surgical scrubs you wear. When you add accessories like watches, earrings, and bracelets to the uniform the fashion gets more interesting. It's quite obvious that hospital rules may restrict a few accessories.
Here's another trick to be fashion worthy.
How about scripting your name in style on the nursing scrubs? Sounds safe for the hospital rules To do this job, you will easily find artists in the market at a decent price.
Do not skip the best part! Add a little brooch or a fancy pin on your surgical top and see how fashion transforms for you.
● Work on your HairStyle
A hairstyle is the show stealer of every occasion. The beauty of hairstyle can add charm to any outfit. Starting from professional meetings to fancy parties, a perfect hairstyle can steal the limelight anywhere.
Style up your hair with bobby pins and hair clips. We are here just to remind you that everyone has beautiful hair. At last, you are the right person to decide which hairstyle would suit you the best.
However, here's a small generous tip. If you have long hair, tie them up in a classy bun. Men and women with short hair can experiment with curly or straight style.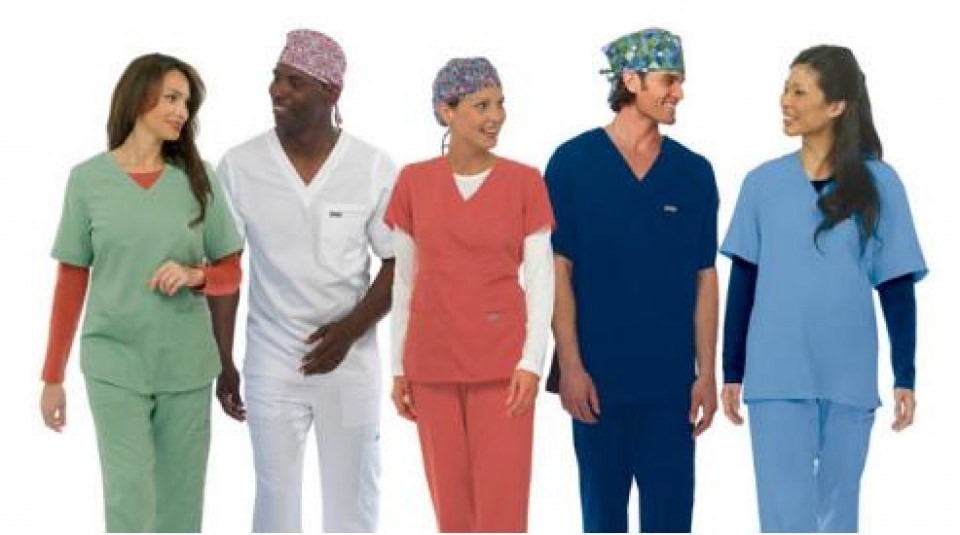 ● Fashion for your Feet
It can become quite tiring, running around the hospital for the entire day. What's the best way to protect the beauty and health of your feet? The answer is, enter the hospital with comfortable yet fashionable footwear.
Let's fill your mind with some examples. Match your shoes or crocs with the colour of your uniform. In winters make the most use of socks. Pretty little wools that fill your day with fun and excitement.
As a nursing professional, you don't have to be serious in all situations. Fashion is the one thing you can blend for your comfort.
● Experiment with Combinations
Who said a pair of outfit needs to be worn exactly the way it was purchased? You can mix and match the same pair with differently coloured tops and pants. This way you can bring out new outfits from what's already there in your wardrobe.
● Caring Tips for the Uniform
We know it's a pretty obvious thought, to keep your uniforms in shape. As a healthcare professional, sanity is one of the basic things we are taught. But there's no harm in acquiring more knowledge.
Some stains are quite hard to get rid of, don't be harsh with them. In a situation like this, you might end up harming the colour and quality. After you have washed them, make sure to preserve them properly. Also, never make the habit of repeating the same pair. Keep a set of extra uniforms always, to avoid wear and tear.
Going to the hospital in a dull mood and bad hair might not make any difference. But, you are bound to be in the limelight with the stains. Moreover, without the shining uniform, all your accessories may look boring.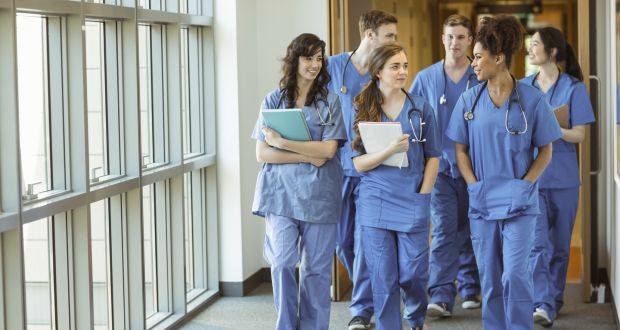 ● Fancy Head Scrubs
The important part of nursing uniforms are t-shirts and pants. But how can we forget about the head scrubs? Experiment with those little surgical caps, just like the cast of Greys' Anatomy. After that, there won't a single day when you don't feel fashionable at work.
Fashion is in the Attitude
To end with grace, you need to wear your uniforms with grace. After all, attitude is all you need to add the extra charm on your efforts. If you are confident in the way you dress, no uniform can make you look dull or boring.
As we all say, it's just a matter of how you handle things. So a piece of advice, always carry a positive attitude along with those fancy scrubs.