Streaming has completely changed how we consume content in the ever-changing digital environment. Accessing a vast library of films and TV episodes has become a joyful reality because of the abundance of available online platforms.
There are excellent options for people looking to delight in their preferred material without spending a dollar, even if premium streaming services now rule the industry.
Let's explore the best free streaming apps and services that offer a giant collection of movies, and TV series, bringing the magic of the big screen to your fingertips. Prepare to be whisked away by a unique cinematic experience!
Tubi
Tubi, a reigning champion in the field of free streaming, holds an enviable position with its vast collection of movies and TV shows spanning diverse genres. From timeless classics to recent blockbusters, Tubi's library caters to all tastes, leaving no movie lover disappointed.
With an effortlessly navigable interface and minimal ad interruptions, the viewing experience remains smooth and enjoyable. Not to mention, personalized recommendations keep you updated on the latest releases and hidden gems, ensuring you never miss a moment of cinematic excellence.
Crackle
Crackle shines brightly in the world of free streaming, thanks to its collaboration with Sony Pictures. This platform delivers an impressive array of content, ranging from blockbuster movies to binge-worthy shows and even exclusive original series.
With a sleek and intuitive interface, navigating Crackle is a breeze, guaranteeing that you find your favorite shows with ease. While ad-supported, Crackle keeps ads short, allowing you to relish high-quality free content without undue interruptions.
Pluto TV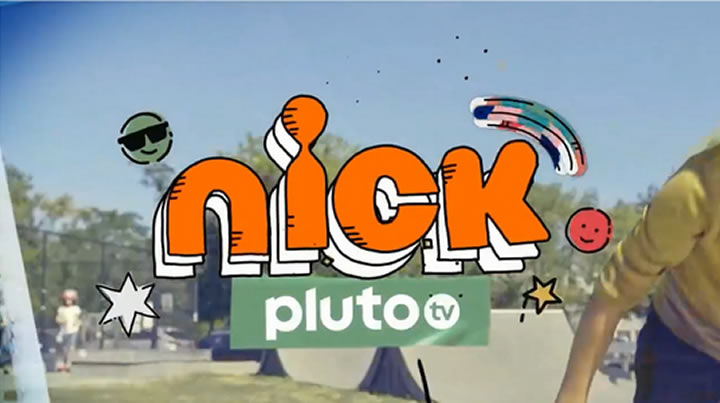 Pluto TV brings a distinct flavor to the streaming landscape by offering a live TV service with a twist. Instead of traditional on-demand content, Pluto TV boasts a vast array of channels, each dedicated to specific genres.
This innovative approach ensures there's always something intriguing to watch, from news and sports to cartoons and TV shows. While not entirely on-demand, the real-time streaming experience brings a touch of nostalgia reminiscent of traditional cable TV, adding an exciting element to your viewing journey.
CyberFlix TV
CyberFlix TV is an app with a large collection of movies and TV shows for streaming on Firestick.
You can find various content with high-quality streaming links and an easy-to-use interface. Cyberflix TV does not come pre-installed on the Firestick and you need to download APK from an external source.
Also, CyberFlix updates its APK regularly to add new features and settings to its app. You can find popular genres of content like adventure, sci-fi, comedy, action, and romance. CyberFlix also allows you to link your app to your Real Debrid account.
Popcornflix
Popcornflix may not boast the largest library, but its curated selection of movies and TV shows sets it apart. Handpicked to ensure an enjoyable viewing experience, Popcornflix caters to diverse preferences, making every title a treat.
The user-friendly interface further enhances the overall experience, allowing you to search for specific movies or explore various genres effortlessly. With no subscription required and limited ad interruptions, Popcornflix offers quality free content at its finest.
Vudu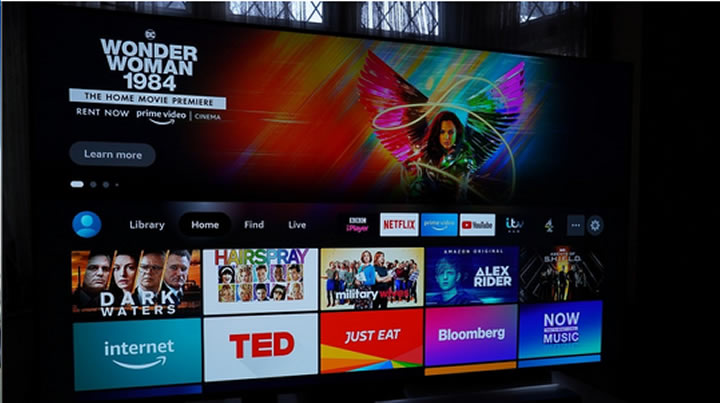 Vudu, known for its rental and purchase options, also offers a considerable selection of free movies and TV shows. While not as extensive as its paid offerings, the free section still presents exciting titles across genres.
With its high-definition streaming quality and intuitive interface, Vudu provides a seamless and enjoyable streaming experience, adding a valuable free content option to your viewing arsenal.
Hoopla Digital
Hoopla Digital opens the door to a treasure trove of free movies and TV shows. Partnered with local libraries, Hoopla allows users to borrow digital content, including movies and TV shows, without any subscription fees.
The extensive collection covers a wide range of entertainment options, catering to users of all ages. With a wealth of choices, Hoopla Digital transforms your library card into a passport to a world of cinematic wonders.
Conclusion
The world of free movie and TV show streaming is a treasure trove waiting to be discovered. The apps mentioned above have redefined the way we indulge in entertainment, offering an extensive selection of content without the need for paid subscriptions.
Whether you're a fan of classic films or thrilling TV series, these apps have something to captivate every viewer. As you embark on your streaming adventure, remember to check your region's availability and content offerings, as some apps may have geo-restrictions.
Additionally, while free streaming apps are ad-supported, a bit of patience will go a long way in savoring the cinematic marvels they bring to your screen. So, fire up your device, download these apps, and enjoy the cinematic journey like never before.