Melbourne is one of the top tourist destinations in Australia. This is why Melbourne Airport is also one of the busiest airports not only in the country but around the world as well. In fact, the airport has accommodated more than 35 million passengers locally and internationally.
So, if you happen to be one of the guys who's traveling to Melbourne via plane, it would make perfect sense for you to choose the right airport shuttle service to ensure a smooth arrival and travel to your hotel or chosen destination.
The thing is, there are many choices out there, such as riding a taxi or bus. But if you want to get the best experience, then we recommend you choose an airport shuttle service.
Melbourne chauffeurs' services are one of the best choices to choose because it provides a high-class experience without compromising affordability. It has the best chauffeurs and vehicles that are in perfect shape.
But how much will it cost you once you arrived at Melbourne airport and you want to go to the city?
This article will talk about all the costs associated so you can prepare your budget.
Taxi
The first and most common option you can choose is by riding a taxi. Note that the taxies that you are going to find at the Melbourne Tullamarine airport are not offering any flat-rate fees if you want to go to the city center.
What they do instead is they use a taximeter that they base on the time travel in relation to the distance.
This can cost you more money because there can be traffic jams or unforeseen incidents that can extend the duration of travel. And the longer you travel by taxi, the higher you are going to pay.
This also means that the final transportation cost is going to depend on the location you want to go the city.
The average cost you are going to incur is around $60 AUD. But you should also note that there might be extra fees especially if you're riding during peak hours or if there are public holidays.
Also, note that Melbourne airport is a very busy place to be in, so expect a lot of traffic jams which can lead to higher taxi fees. Taxis have metered prices and that's what makes this a disadvantage if you want to save money on transportation while ensuring a convenient trip.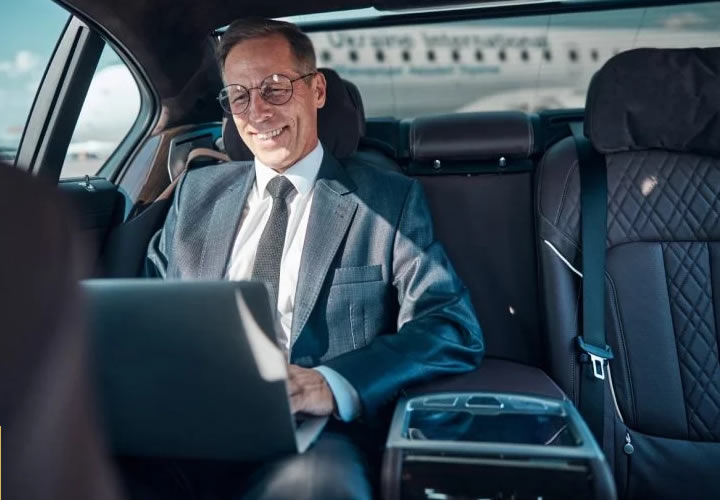 SkyBus
If you want to travel at an affordable rate, then the best option for you is to choose SkyBus. These buses are situated at Melbourne airport and can directly bring you to the city.
What's nice about these is that they are comfortable and well-maintained vehicles. They are parked and alleyed along with Terminals 1, 3, and 4, with their destinations going directly to the city's center.
The average travel time if you were to ride a bus from the Melbourne airport is around 30 to 45 minutes. But this can vary and can even reach an hour during the Holidays. The route then ends in Central Melbourne, specifically at the Southern Cross Station.
Expect to shell out an affordable $19 AUD for a one-way ticket on the SkyBus.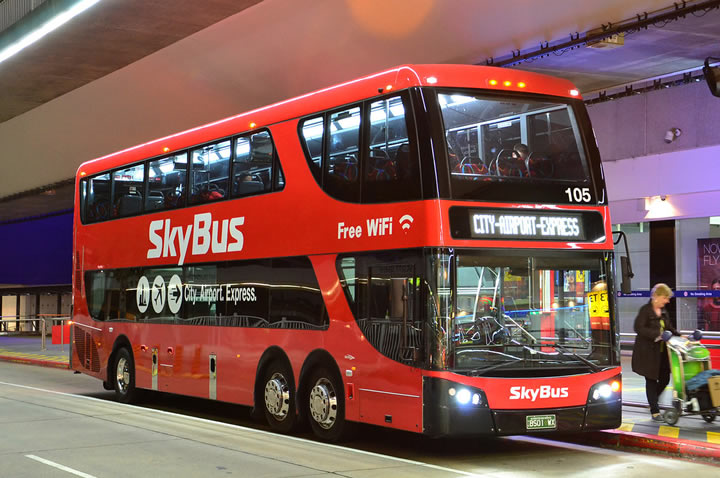 Public Bus
There is another kind of bus you can ride from Melbourne airport to the city. It's just like the SkyBus, but these public buses are cheaper.
Compared to the SkyBus which costs around $19, you're going to spend just a fraction of that, because a public bus fare is just $4.4 AUD. It might sound nice, but the catch is that it'll take you a long time to reach your destination. Let's say around two or even three times longer.
You also need to buy a Myki card that costs around $6 AUD for you to ride one. Don't worry too much, though, because you can use this multiple times after.
Conclusion
All of the choices above are good options if you want to travel from Melbourne Airport to the city. Their costs are also justifiable.
However, if you want to get the best possible experience without encountering any issues on the road, then the best choice for you is to avail an airport shuttle service such as airport chauffeur services in Melbourne.
It might cost you more compared to the previous examples, but you are assured utmost safety, comfort, punctuality, and professionalism, which are just what you need when you're on vacation.