You may notice that there are always some customers hesitating about the selection of perfume when wandering in a perfume boutique.  Indeed, they might have had the ideal fragrance in mind according to their taste, but a sophisticated perfume bottle packaging design is likely to change their mind.
Aesthetics are inherent in human nature, and alluring design always lures humans; similarly, creative perfume packaging having an enchanting design entices humans to buy it.
Though perfume bottles have a similar function as other dispensers, that is, to dispense liquid inside them, it is always a beneficial practice to design perfume bottles aesthetically as it tempts people to buy them.
People's attention gradually focusing on the perfume bottle design can be attributed to the inducement of online shopping in recent years. Online shopping breaks the traditional way of shopping with a new way that consumers can buy whatever they want at home by browsing the web.
The perfume itself is a product sold by fragrance, but online shopping admires a way to describe fragrance with words instead of wearing perfume offline. It is not surprising that the attention of consumers will be shifted more to the perfume packaging design in this situation as the design of perfume bottles reflects the nature of the fragrance and guides people to buy.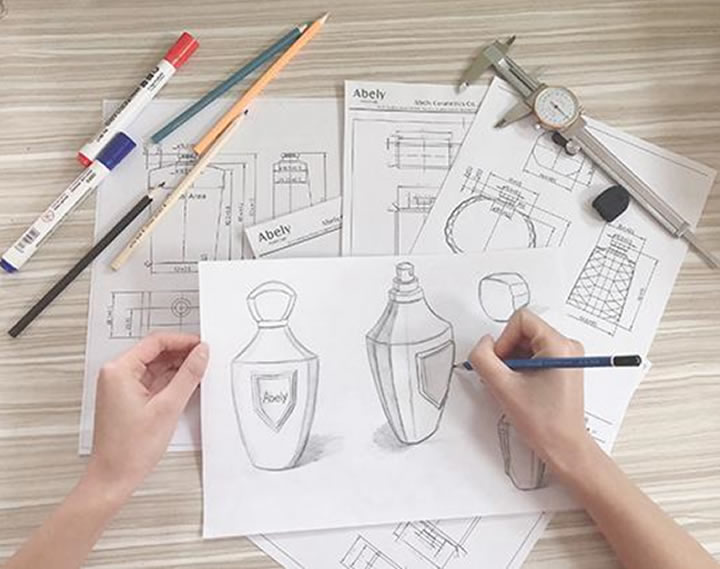 Moreover, the perfume bottle design is an art form, a creative and avant-garde design that suits the choices of the modern youth. Perfume is different from other liquid dispensers due to its relation with human personality and choices.
In fact, they are considered as wind vanes of fashion in cosmetics most of the time. Therefore, the designers of the luxury perfume brands will put a lot of thought and energy into creating enchanting perfume bottle designs to stimulate consumption and resonate with consumers.
Attractive colors will be applied to excellent perfume bottle design because colors in perfume packing act as a tool to communicate with potential consumers visually. It might create a perception in the minds of the consumers regarding the nature of the fragrance so as to change the minds of consumers at the last minute.
Paying attention to the benefits of perfume bottle design is much more than just improving sales volume; it nevertheless will also make tremendous changes in consumer behavior and the image of the brand itself. Such a trend drives many luxury perfume brands to devote more research and development costs to the design of perfume bottles.
The most significant point of perfume bottle design beyond sale increase is inducing brand loyalty. People of the modern age are brand conscious, and the brand has become instrumental in associating with the social class of an individual in the social hierarchies. People usually associate themselves with specific brands to portray their identity and social class.
Various brands have their representative designs and colors, and people develop a sense of attachment with the designs and colors of the brand they love. Therefore, perfume bottle design representing specific brands is crucial in the creation of attachment of people with a specific brand. Moreover, your consumers will become the ambassador of your perfume and even bring you more potential clients.
The perfume bottle design is, therefore, vital as it lures customers in online shopping, acts as a tool to communicate with consumers visually, appeals to the aesthetics of people, and induces brand loyalty. Besides, it provides a perception of the fragrance due to which people become attracted towards it.
Because of the association of the perfume with the human psyche and nature, perfume bottle design assumes a crucial position, and your clients will value perfumes having creative and alluring packing.
Keeping creative ideas of perfume packaging design is cost-consuming, especially when other production links distribute your attention. Therefore, it is significant that develop enchanting and creative perfume bottle designs by collaborating with famous perfume packing companies such as Abely.
Owing to the output of all kinds of creative perfume bottles, Abely has gained more and more attention and recognition in the international perfume market. Marketing your brand with surprising perfume packaging is what Abely expert in, with a design team of full experience in this field.
Moreover, they have an unerring instinct for the design of glass perfume bottles that appeal to the modern youth. If you have the need to create your own perfume brand and packaging design or are in demanding on working together with a professional packaging supplier, Abely is here to be your priority choice.