Thailand is a country of hot sun, a warm sea, and incredible drive. Roomy clean beaches, exotic vegetation, and tasty food. There are places for every taste: for families with small children, party-goers, and sight-seekers. Thailand has quiet, deserted corners, bustling party resorts, and cozy little beaches.
The sunsets in Thailand are as impressive as the pristine nature and azure sea. The best time and place to meet the sunset is on the coast or somewhere on a hill. Just stay a little longer on the beach, and you will see how the hot sun sinks into the sea before your eyes and the sky is colored with a whole palette of colors.
The most popular resorts in Thailand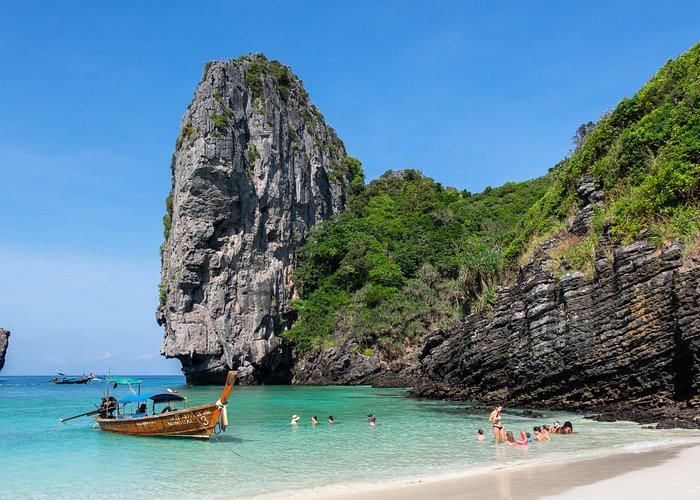 The beautiful nature of Phuket, the most famous of Thai resorts, attracting tourists with its clean, soft sea and a large number of beaches. There is a lot of entertainment, resorts, and hotels for every taste and budget. Phuket is popular among young people, couples with children, and elderly travelers.
Pattaya is another Thai world-famous resort. Here you can find a record number of nightclubs and Go-Go bars and watch shows for adults. Pattaya will also be able to offer interesting excursions to parks and farms with animals.
Koh Samui is one of the most expensive and beautiful Thai islands. The famous beaches of Koh Samui are renowned for their cleanliness. Newlyweds often come here to spend their honeymoon. This is an ideal resort for a romantic getaway with your loved one, as well as for the opportunity to be alone with nature and the sea. It is here that you can take many memorable photos of the emerald sea, white sand, and palm trees.
Koh Chang attracts lovers of secluded relaxation in the tropics. Almost the entire island is covered with jungle and mangrove forests, the local beaches have preserved their pristine purity. Tourists relax in luxurious hotel complexes, go on excursions to waterfalls and ride on the island's symbol – an elephant.
Krabi is a province with several resorts, which attracts with its picturesque beaches and indescribably beautiful rocky mountains. Holidays in Krabi will be remembered by those who want not only to sunbathe and swim but also go climbing. In Krabi, you can visit caves, see a blue lake and waterfalls, swim in useful thermal springs, etc.
The Phi Phi archipelago is also popular with travelers. On the tiny island of Phi Phi Le, the film "The Beach" was filmed with Leo DiCaprio. Phi Phi Don Island is larger, here you can stay with an overnight stay in a hotel or guesthouse. In the center, every night discos thunder, numerous bars work, and fire shows are held. During the day, you can admire the unspoiled nature and swim in the clear emerald sea.
In the capital, Bangkok, tourists travel to see many historical and cultural attractions. It is also convenient to get from Bangkok to the ancient capital of Siam, Ayutthaya, where dozens of ancient temples and statues have been preserved. Before being destroyed by the Burmese in 1767, Ayutthaya was the largest city in the world.
Entertainment
In Thailand, both adults and children will find a lot of activities. Most beaches offer jet skiing, parasailing, kayak rentals, and deep-diving with fish. Other popular activities include paintball, quad biking, and a visit to the water park.
You can go shopping. In large resorts (Pattaya, Phuket) there are large shopping centers with European and Asian clothing brands. You can inexpensively update your summer wardrobe and buy souvenirs.
Nightlife lovers will not be bored either. Pattaya is famous for its nightlife. As soon as a hot southern night descends on a Thai resort, colorful lights flash, music thunders from bars and restaurants, and night markets unfold their stalls.
One of the famous brands of Pattaya, and of Thailand in general, is a transvestite show. The Alcazar Pattaya Show and Tiffany's Show can be attended with children, there is nothing indecent there, just all the roles in the show are played by men – just like the legendary Japanese kabuki theater.
In Phuket, it is worth visiting the famous Bangla Road with its clubs and bars. Vacationers with children will be interested in the Fantasea show with the participation of elephants, Siam Niramit. There is also a show for adults only.
By nature, Thais are pathologically reckless and impulsive. Such observations prompted the authorities to ban all gambling businesses in Thailand. For those vacationers who like to spend a pastime in casinos, enjoying the roulette, slot machines, and blackjack, there are casino tours to neighboring Cambodia or just play online casinos and relax gaming slots online.
Gastronomy and Cuisine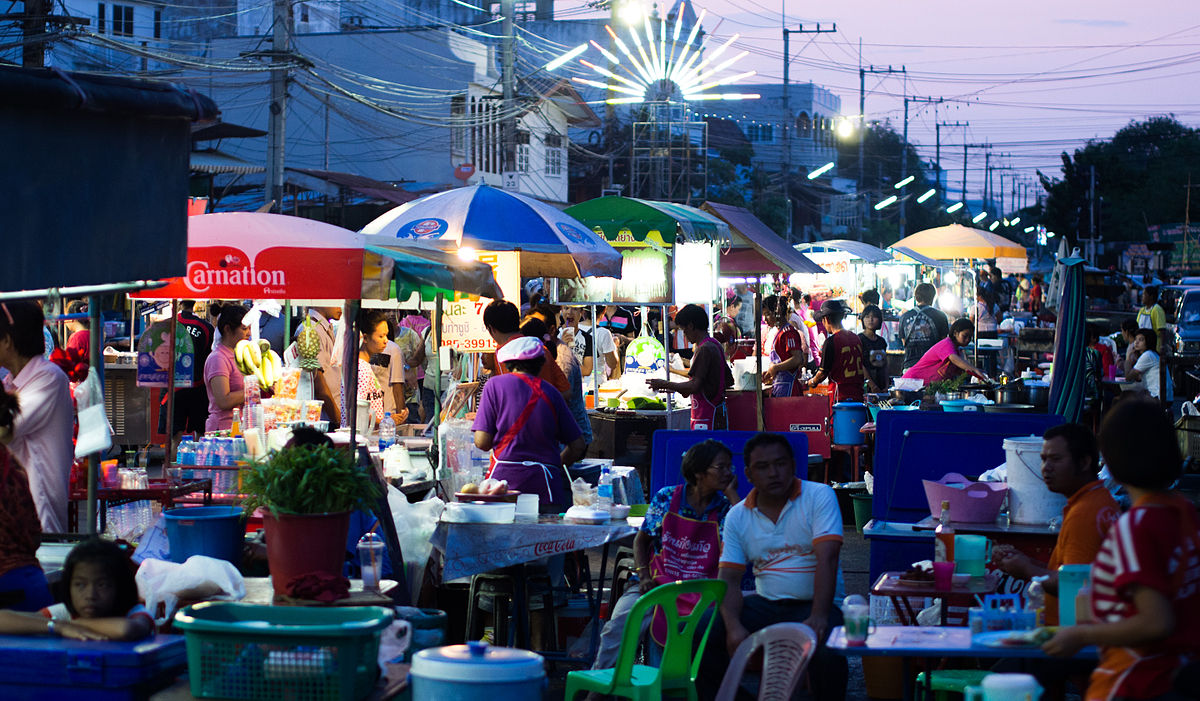 Thai cuisine is one of the best in the world, and tourists call it one of the landmarks of the country, and for a reason! Anyone who has once tasted authentic Thai food is looking forward to the next opportunity to enjoy tom yam soup, green curry, aromatic rice with chicken or seafood, and other national dishes of Thailand.
In Thai dishes, a balance of five flavors is achieved: spicy, sweet, salty, sour, and bitter. The blame for the searing pungency of a large number of national dishes is the hot chili pepper. Local chefs add 20 times more to the dish than we can imagine. When ordering food in a restaurant in Thailand, be sure to ask the waiter to prepare the food without spices or with the small addition of spicy ingredients.
Street food culture is popular in Thailand. Mobile trays offer spiced rice, noodles, grilled seafood, banana pancakes, and other snack options. Do not be afraid to buy street food because of its popularity, the food there is always fresh, and the prices are more than democratic.
Massage is a real brand of Thailand. There is a dime a dozen massage studios at any resort, you just have to go in, ask the price and have fun. In an hour, the masseuse literally takes the soul out of the client – during the Thai massage, the body is mercilessly kneaded, squeezed, rubbed. After repeated twisting and other influences, a new person rises from the couch – lightness throughout the body, and muscles in good shape.
Souvenirs
The most popular souvenirs that literally every tourist brings from Thailand are trinkets or figurines depicting an elephant or Buddha. They are inexpensive and become an excellent gift for friends and acquaintances. However, it is worth remembering that it is prohibited by law to export Buddha statuettes with a height of more than 12-15 cm from Thailand.
In Thailand, you can find excellent pearl jewelry – you can even go on an excursion to a special pearl farm and buy a ring, brooch, or necklace in a company store. The markets are also full of pearls, but you should be careful when buying so as not to buy exorbitantly colored plastic or freshwater pearls at the price of sea pearls.