Birthday cards are a huge part of a birthday celebration. A wide range of birthday cards that offer various wishes is available on the market. Sweet birthday cards, happy birthday cards, lovely birthday cards, funny birthday cards, and the list goes on.
However, when it comes to our friends, the best birthday cards are the ones that roast the birthday boy and make everyone at the party roll on the floor laughing.
We're sure you have heard of all kinds of birthday cards before. Well, this time, we bring you a hilarious collection that you've never seen before. A collection of the most offensive birthday cards.
Now, if you're going to your best mate's birthday party this year, these are the best birthday cards for him or her. We stand by this statement till kingdom come and in this article, you will see exactly why.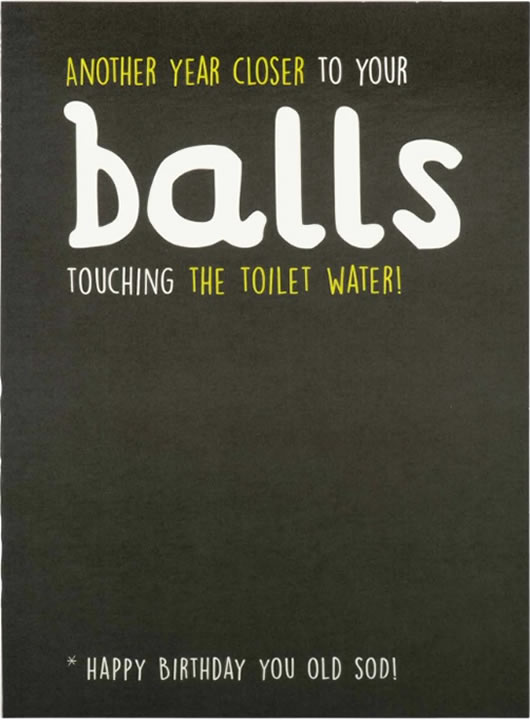 Happy Birthday You Old Sod!
We know you're laughing already! And this is only our first offensive birthday card! Believe it or not, it's only going to get better.
If you're looking for the best birthday cards for him, it doesn't get any better than this. Undeniably one of the most offensive birthday cards, this is the perfect card for thirtieth birthdays.
With a cover message that says – "Another year closer to your balls touching the toilet water! Happy Birthday you old sod!"
This hilarious Happy Birthday card will severely roast your male friend who's entering his thirties or even forties, leaving the entire party in tears of laughter.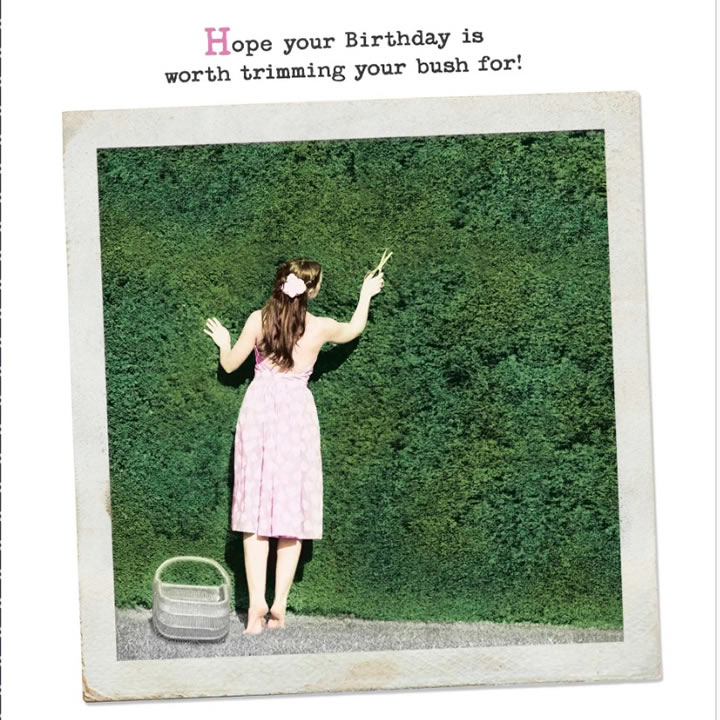 Woman Trimming Bush Funny Birthday Card
Now that we've seen a card for men, it's time we bring out an offensive one for the ladies and their birthdays.
The hysterical cover message on this funny birthday card says – "Hope your birthday is worth trimming your bush for! Happy Birthday!"
Well, whether or not she trimmed the bushes, we'll never know, but as her closest friends, we sure hope she did. Wishing her a Happy Birthday with the terribly offensive and funny card is certainly going to make her burst out laughing.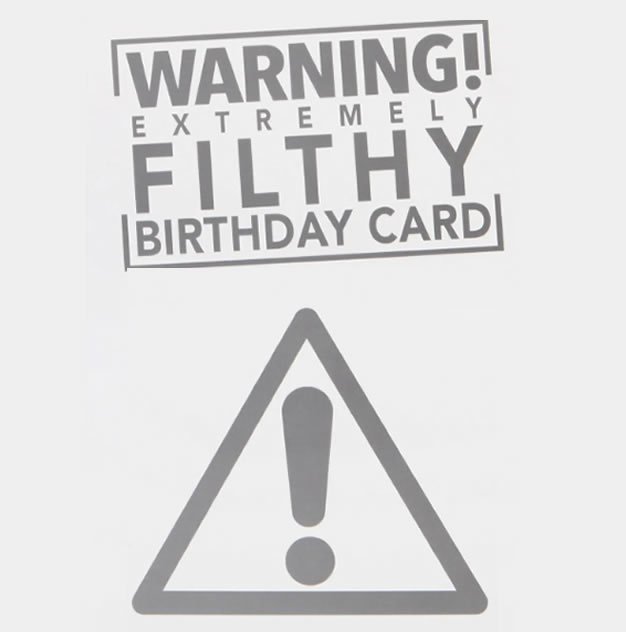 Warning Precaution Humour Card
With a brilliant precautionary warning about the filthiness of the card, you will certainly add a humorous flavor to your buddy's birthday.
While the cover message warns the birthday boy/girl, the inside message tells them exactly why they were warned.
Don't worry, we won't keep you in suspense. The inside message says – "I wiped my arse with it." Well, it's just a joke, so let's hope they don't take it literally".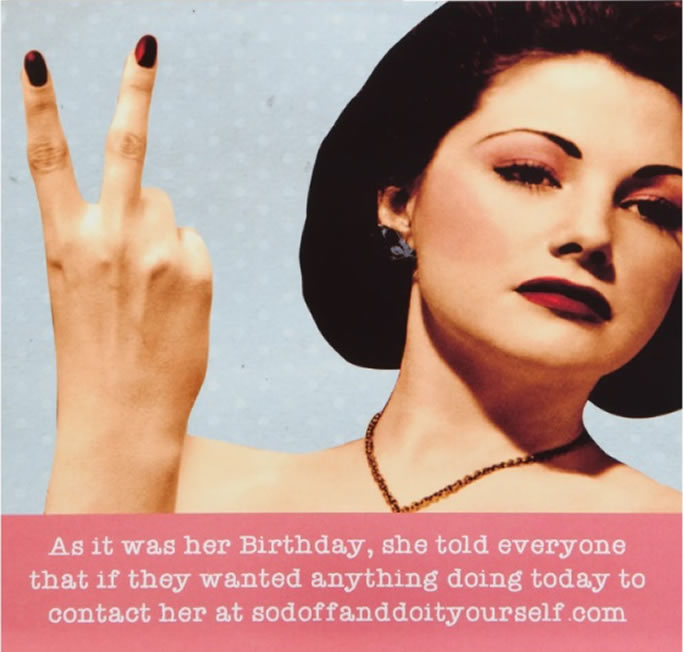 Sod Off Birthday Card
For the friend who isn't too excited about her birthday party and doesn't care about throwing one, this is the card you need. A genius idea would be to throw a surprise party and then remind her of her indifference to birthdays with this brilliant card.
If you want to take it to the next level, you can also create a website called sodoffanddoityourself.com and send her the link. However, that sounds stupid and probably a lot of work. Nah, we suggest you just stick to the card.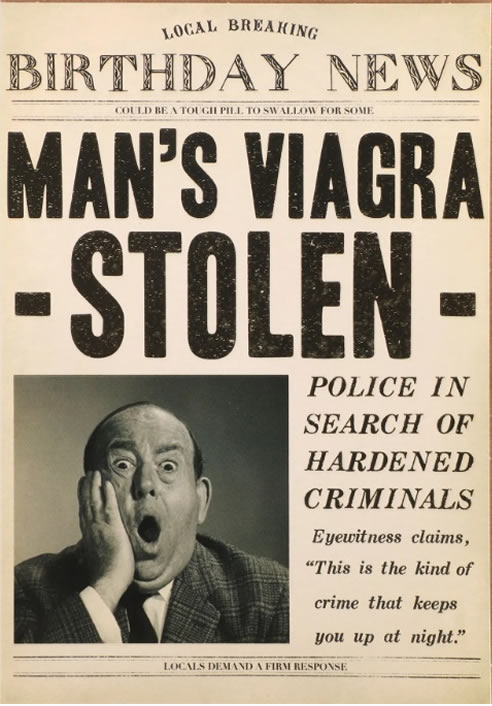 Man's Viagra Stolen Birthday Card
Make sure your friend doesn't have erectile dysfunction before you go ahead and surprise them with this funny birthday card. Because if they do, it might offend them for real.
Nevertheless, this offensive birthday card is an excellent way to remind your buddy of how old they are getting. Whoops. To make it an even more elaborate joke, you might as well gift wrap a bottle of viagra for their birthday gift.
Conclusion
These were some of the most offensive birthday cards you will find on the internet. Well, although there are some that are way more offensive, we can't really talk about them.
Nevertheless, we hope you liked these funny birthday cards and that you give them to your friends. Make sure you record their reactions as they see your cards and wish them a very happy birthday from our side. Thank you for your time.