B2B lead generation is all about capturing their attention and providing valuable information. All strategies are based on influencing potential clients' pain points and providing them with methods to solve their issues. At the same time, attracting high-quality leads is a powerful foundation for further business growth. This is why it is so important to conduct market research and thoroughly study your potential audience before directing all your energies towards acquiring new customers. In this article, we will talk about:
Mighty lead generation B2B strategies;
The importance of content and its focus;
Ways to get an influx of customers with minimal investment.
#1 Attract B2B Leads With Powerful Content Marketing
It is one of the best tools to attract as many leads as possible at a relatively minimal cost. The bottom line is that you create informative and useful content, pointing out how you can help the prospect solve their pain points. At the same time, it is enough to give only one or two free techniques, emphasizing that your services are a quality solution.
Google is improving its search algorithms. While keywords are still important, quality content comes first. Therefore, you can get the first positions in Google search thanks to informative articles on your blog. And attract more leads accordingly.
What is needed for this?
Conduct thorough market research. Create a portrait of your potential user. Based on this, it will be easier for you to distinguish pain points and identify topics that need to be covered in the blog first.
Conduct a competitor analysis. Identify the strengths and weaknesses of their content and what they focus on.
Prepare a content plan that could provide the prospect with aspects that your competitors have not considered.
Create blog content in accordance with the rules of SEO optimization.
#2 Email Marketing to Boost Your Sales
The E-mail was introduced almost 25 years ago, and it is still one of the most powerful tools for web promotion and attracting new customers. Lots of b2b digital marketing agencies use cold emails to boost lead generation.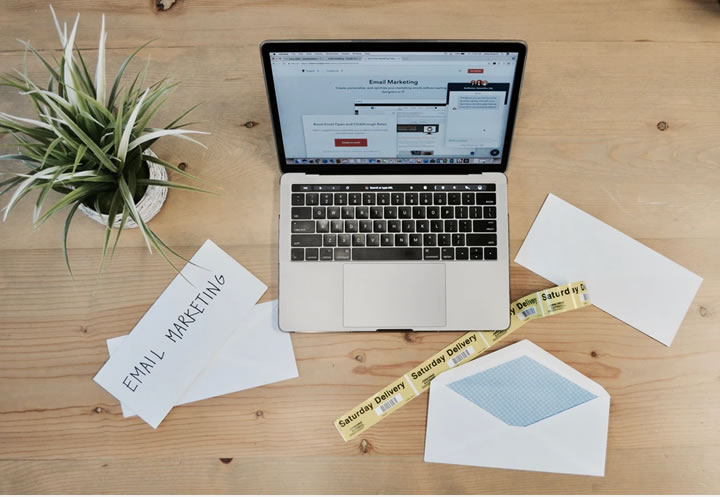 Here are some email marketing steps that can help your business:
Automate Email Marketing to Attract More Business Leads
Reduce your manual workload to increase sales. Automation is an efficient way to attract new customers with less effort. Many companies use powerful CRM systems for this, which also provide many functions for free. Automation is now an affordable and convenient tool for businesses of all sizes.
Introduce Referral Campaigns
Make your current clients work for you. Referral campaigns are all about getting your customers to generate more leads. There are also many opportunities for automation in this area. The focus of your campaigns should be on creating a powerful incentive for clients to get them to connect more "players" to your business.
Get the Attention of Customers Who Didn't Use Your Services for a Long Time
Dead leads can become your new businesses leads. Instead of looking for new clients, remind old ones about yourselves. This is a good idea for increased engagement. Create unique environments for them that will nudge old customers into the arms of your business.
#3 Lead Generation B2B With A/B test on Your Key Pages
Testing your pages or site elements is a great way to understand which design or features are most acceptable to potential customers. The essence of the method is that a control group of elements is compared with a set of test groups in which one or more indicators have been changed to find out which of the changes improves the target.
The main principle of A / B testing (split testing) is to randomly show website visitors different variants of the landing page. At the same time, users who see page A will never see page B. The conversion rates of the two pages are compared, and it is determined which type was more effective.
A / B testing allows you to see which elements and features attract more leads. WorkZone, a company that produces apps for project management, did some testing and they changed the testimonial line from black to white. As a result, they got 34% more subscribers in the submission form.
#4 Use Chatbots for 24/7 Customer Service
Chatbots are an extremely popular trend that more businesses are adopting. According to Smallbizgenius research, more than 70% of customers prefer using chatbots. This is a great tool that will allow your business to serve customers at any time and at the lowest cost.
Chatbots can dramatically improve the relationship between customers and businesses, as well as reach a wider audience. A well-thought-out chatbot behavior model is a solid foundation for business growth. In addition to generating leads, they can also take part in their qualification. They can also guide business leads down the sales funnel.
Here are the main uses for chatbots:
They can analyze the behaviors and preferences of your leads (especially AI-powered bots), thereby dividing your target audience into segments. This can further improve personal communication.
In dialogue with your customers, they ask important questions, which allows you to qualify leads while your reps are busy. The chatbots will direct potential customers further by inviting them to make a purchase or registration.
They provide customer support regardless of the workload of your call center or representatives. It is very convenient and effective, allowing the business to stay connected at any time and under any conditions.
#5 Get More Social Shares for Your Business
Viral marketing is also popular in many industries. It allows you to significantly expand your audience even with a limited budget. It won't take long, but it will increase lead generation B2B almost exponentially.
This can happen if you are creating top-notch content. Your customers will actively share links to your social networks, thereby attracting even more potential buyers. This is another argument for how important it is to offer high-quality and effective tools that affect the pain points of the target audience. Many of us are creators and distributors of viral content ourselves, and we may not even be aware of it. This happens when one of us just clicks the share button.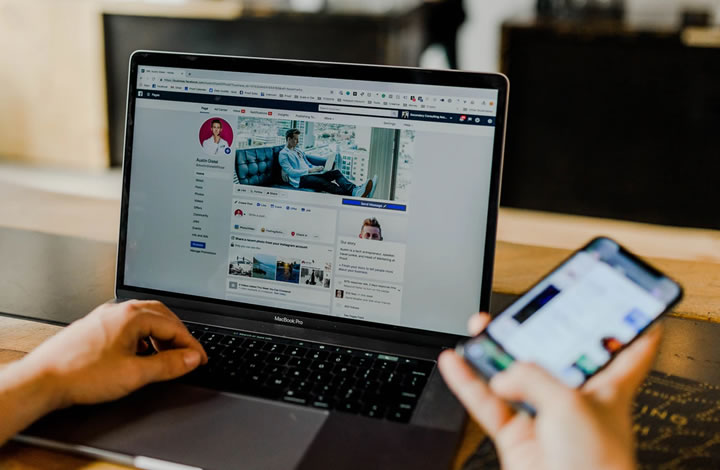 Another way is to offer your customers bonuses for sharing your message on social media. These can be bonuses of any kind, which should be valuable for customers. In doing so, they just share your post, attracting a new B2B sales lead. It's more effective if your customers don't need to write anything to share.
Interestingly, viral marketing helps to increase brand awareness without spending on marketing. In addition, it can be perfectly combined with referral programs.
#6 Generate Leads With Trusted Backlinks
A business can easily increase its online presence by publishing on third-party resources. If other websites are posting your backlinks, you are getting an influx of customers from their audience. In many cases, this can be done for free.
How can you achieve this? Create great content that impacts your clients. Grow your blog and enter into partnership programs with other companies to exchange a target audience. Do your research and create infographics that other resources can share. When blogs or news portals copy your images, you also get backlinks.
Many resources also allow you to publish your content and links for a small fee. This is a good way to generate leads. But it is important to check the quality of the resource and its attendance. Don't publish anywhere. Pay attention to the website's target audience and whether you can influence their pain points. You can get hurt a lot if you get backlinks from untrustworthy resources. That is why it is so important to analyze the market before any action.
Here are some steps to take before submitting your content to third-party websites:
Study the focus of the resource, its main idea, and theme.
Check the traffic and the number of unique users per month.
Investigate if they have previously posted backlinks and to which pages.
Find out if they have a way to post free backlinks and on what terms.
Takeaways
In the era of actively developing information technologies, more users strive to receive the highest quality information. Therefore, creating powerful content is more important than ever. After all, many lead generation strategies are based on this principle. Great and accessible content is what builds customer trust and engagement, thereby driving them down the sales funnel.
Any business that seeks to achieve significant results and expand its influence should take care of generating first-class information. As creating promotional strategies can be challenging, trust the professionals. Experts from Belkins have a proven track record of top-notch B2B lead generation services for companies of any size. They benefit businesses with advanced and custom-tailored lead generation strategies.