Did you know that there are already more than 2,000 wrongful convictions due to charges of sexual assault in the US since 1989, with Texas continuing to lead the way in terms of the number of exonerations of men and women who were actually innocent? Now, if you are also facing accusations of sexual assault that you did not commit, you should take the necessary steps to prove the prosecuting party wrong.
Being convicted of a sex crime, or even just being accused of such, can have a serious impact on your professional and personal life. Aside from a lengthy prison sentence and harsh penalties, your criminal record as a sex offender will haunt you for years after you have served your sentence.
This is where getting the best criminal defense attorney Houston has to offer is vital. In a way, they will help protect your rights while building a defense strategy that ensures your chance of seeing a positive outcome in your case.
The Role of a Sex Crimes Attorney
Sex crimes tend to be very complicated and can result in harsh consequences. Unfortunately, more and more people are being wrongfully accused and convicted of such offenses from time to time.
Now, the best criminal defense attorney Houston has to offer for sex crimes will not only provide you expert advice on your case but will also protect you from being convicted by setting yourself up for a positive outcome and presenting a compelling defense in court.
A reputable sex crimes lawyer understands how destructive a conviction would be for you and your loved ones, so they will use every resource they have to win the case. They will review every detail and explore every option to construct a compelling defense strategy to maximize your chances of success. They go out of their way to get your criminal charge dismissed or, at least, get your sentence reduced in case you turn out to be liable.
How to Find the Right Sex Crimes Attorney for Your Case
Because the stakes are so high when you are charged with a sex offense, it is crucial to find the right attorney to hire. Here are a few key steps to get you started in the process.
Understand the type of crime you are charged with
To start on the right foot, you should understand the type of offense you are accused of. Under any circumstances, you could be charged with any of the following:
Sexual assault
Rape (date or statutory)
Sexual battery
Prostitution
The exploitation of a child
Indecent liberties with a minor
Child pornography
Online solicitation
Possession of pornographic material
Human trafficking
Lewd and lascivious Conduct
The criminal defense attorney you hire must be able to properly advise you on any of these offenses and know how to proceed with your case.
Look into their experience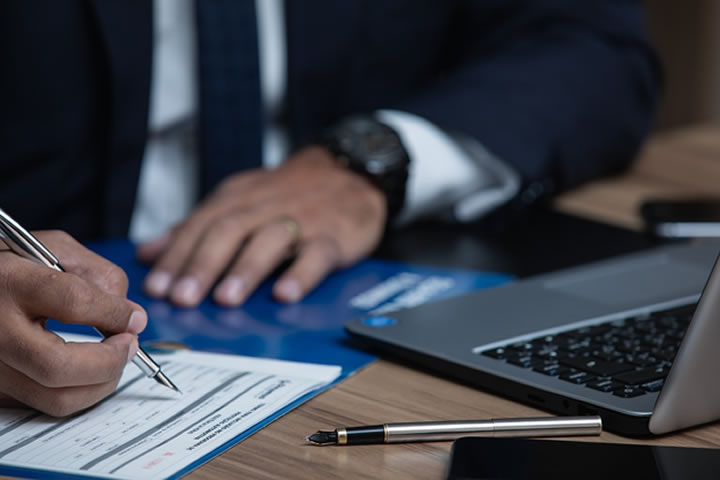 With an experienced sex crimes defense attorney, you will get a significant advantage to win the case. After all, they are familiar with the rulings and procedures relevant to your situation. So, if you are charged with pornography, you should hire a porn lawyer who has handled and won similar cases.
To gauge the experience of a lawyer, you should ask the right questions during your first meeting, such as:
How many sex crime cases have you handled all in all?
How many trials have you litigated similar to my case?
How long have you been practicing in this jurisdiction?
How much of my case will you handle?
What types of motion do you use?
Know their resources
Law firm criminal defense attorneys have their own resources to use in representing their clients.
For example, what are their means of preparing for trials similar to your situation? Do they have ample legal representatives handling sex crimes?
Also, some firms would have some leverage over others due to certain circumstances. For example, they may already have an established relationship with local authorities, making the investigation faster. Or, they may have a certain relationship with the prosecution, which makes it easier to reach a settlement with the opposing party.
If you do not feel confident that they have the most essential resources to advocate on your behalf and win your case, then do not hesitate to find another firm.
Check their qualifications
Generally speaking, criminal lawyers should have completed a law degree at a university accredited by the American Bar Association (ABA); passed the bar exam; and secured a license. They may also be required to take continuing education to stay updated on the developments in the legal field.
But in your case, they should be licensed to practice law in Texas and certified to specialize in sex crimes defense under the Texas Board of Legal Specialization.
Verdict
Hiring the best criminal defense attorney Houston has today is the most important decision you could make when you are accused of a sex offense. So, if you have any reason to believe that you are going to be a suspect in an investigation related to such a crime, then do not hesitate to contact a lawyer right away.
However, sex crime cases differ from each other, and unfortunately, there is no hard-and-fast approach in disproving the prosecution's case and securing your freedom. By doing your due diligence and following the tips mentioned above, you will be in the right direction in finding the right attorney to represent you in court.
For more valuable tips and information related to law, feel free to check the other articles on our site!