The International Chornobyl Forum is dedicated to overcoming the consequences of the Chornobyl catastrophe with which the world lives today, gathered 50 speakers from 15 countries.
Reports and discussions of scientists, liquidators, representatives of state and cultural institutions from Ukraine, France, Japan, Brazil, Great Britain, Greece, Scotland, Taiwan, Czech Republic, Spain, Slovenia, Canada, Belarus, Georgia, and Kyrgyzstan allow a comprehensive immersion in the subject of Chornobyl and understanding why this topic is so popular and essential.
The innovativeness of the event and its cross-sectoral nature. For the first time, the issues of Science, Culture, Media Literacy, Technology, and the Chornobyl Liquidators were discussed within one platform.
The forum was organized by the International Non-Governmental Organization "European Institute of Chornobyl", with the support of the Ukrainian Cultural Foundation. The technology of the international CHRNBL forum evolved during the quarantine of COVID-19, bringing together the best mechanics.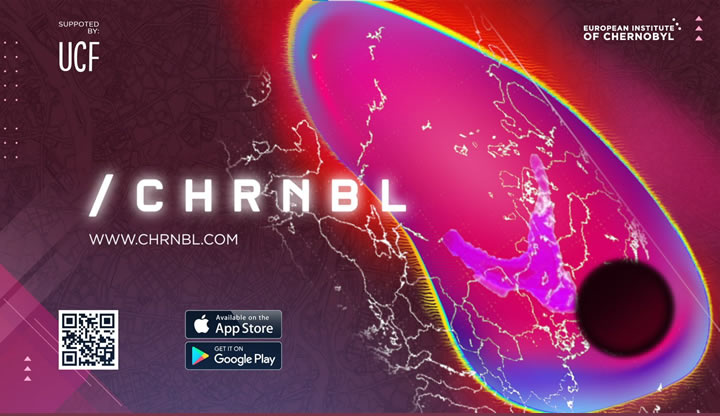 All the forum events were possible to visit online due to the topic that interests the viewer. And now, all reports and discussions of the forum are freely available on YouTube in English and Ukrainian and are conveniently organized on the website CHRNBL.com.
The videos gather a professional environment, discussions, and answers of scientists to common questions about Chornobyl.
Another interesting fact: the forum was accompanied by an interactive exhibition based on the mobile application CHRNBL. This is a convenient format to learn about Chornobyl in a modern augmented reality format.
You need to install the application and point the smartphone screen at the posters posted on the site. Thanks to AR and VR technologies, you can take photos of the sights of Chornobyl or even visit the Chornobyl Exclusion Zone from anywhere in the world.
All to be interested in the topic of Chornobyl, visitors could immediately find all the verified accurate information about Chornobyl in the CHRNBL application.
After all, the application is an official information hub containing declassified KGB documents, digitalized cultural heritage sites of Chornobyl, museum exhibits, pollution maps, and a virtual guide to the Chornobyl Exclusion Zone.
What was said at the CHRNBL international forum?
Day 1. Culture: Rethinking the cultural heritage of national traumatic events.
Day 2. Latest technologies: The role of culture, art, and new technologies in covering historical events.
Day 3. Science: Unique opportunities of the Exclusion Zone and vectors of development of Chornobyl research projects.
Day 4. Media literacy: Historical research in the post-truth era and the narrative of the consequences of the collapse of the USSR today.
Day 5. Liquidators.: The strategy of reintegration into society of liquidators and victims of the Chornobyl accident.